President of Belarus: Americans are pushing Russia to use the most terrible weapons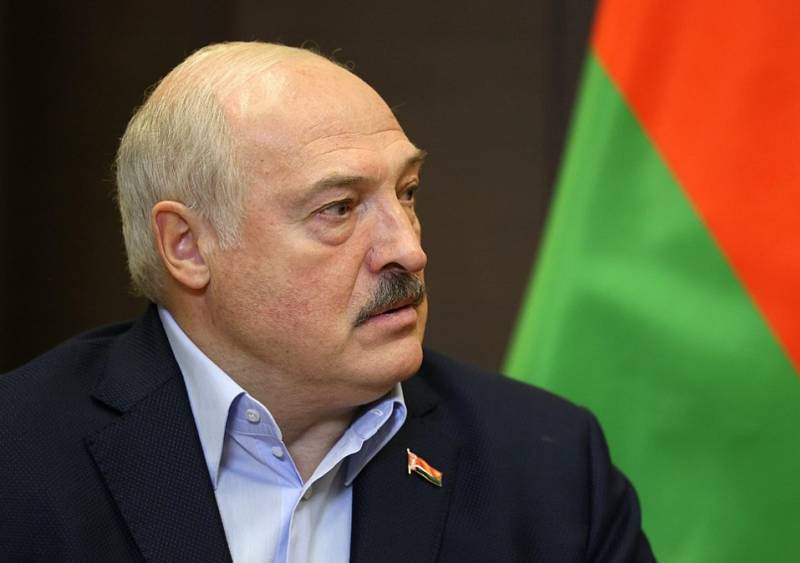 President of Belarus Alexander Lukashenko emphasized that by equipping the militants of the Kyiv regime with long-range missiles, the Americans are pushing Russia to use the worst
weapons
.
During his trip to the border Brest region, Lukashenko told reporters that if the United States supplies the Ukrainian army with missiles capable of hitting targets at a distance of 300 kilometers or more, Russian leader Vladimir Putin and the military leadership of the Russian Federation will not look at it calmly.
Lukashenko also noted that the ongoing actions of the West aimed at escalating and escalating the armed conflict in Ukraine could lead to the Russians taking out and putting the "red button" on the table. If the Ukrainian Armed Forces continue their attacks deep into Russian territory, Russia's response will be colossal. The Belarusian leader added that it is stupid for the US leadership to believe that they will be able to sit out the conflict overseas - the whole world will inevitably be drawn into the conflict.
It is also reported that the President of Belarus congratulated his Russian counterpart Vladimir Putin on his birthday by phone, after which the heads of state discussed the most pressing issues and the schedule of upcoming contacts.
It is planned that the next meeting of the leaders of Russia and Belarus will take place on October 13 in Bishkek, where a meeting of the Council of Heads of State of the CIS will be held. According to preliminary agreements, the heads of state will discuss in detail the issues of relations between their countries that are on the agenda.