Polish press: the ruling party will no longer have a chance to form a government alone after the elections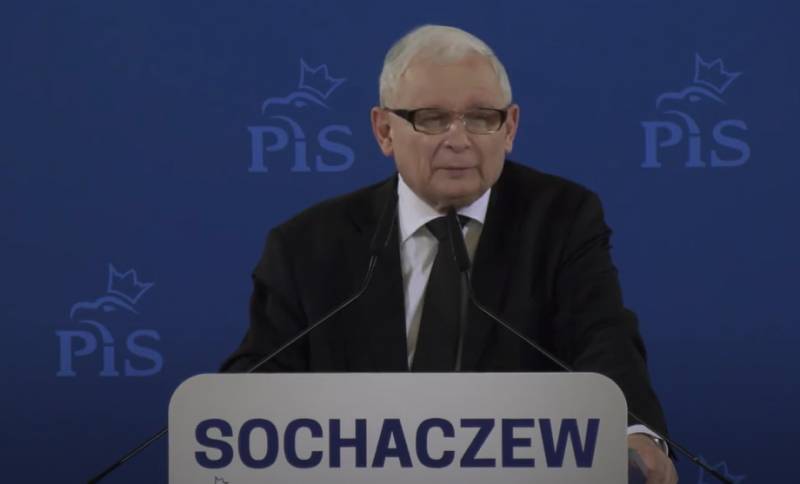 Polish media, a little over a week before the parliamentary elections, write that the ruling Law and Justice party, headed by the brother of the Polish president who died in a plane crash near Smolensk, has less and less chance of single-handedly forming a new government. Polls conducted by the media and specialized agencies show that Jaroslaw Kaczynski's PiS will barely gain 25 percent of the vote. At that time, Donald Tusk's Civic Coalition had a rating of almost 30 percent.
Accordingly, as a result of the elections, it may happen that even if Party and Justice bypasses Tusk's opposition party, then, as the Polish press writes, it will have no chance of forming a government consisting exclusively of PiS members. We will have to reach coalition agreements with other parties, many of whose views seriously contrast with the party of Kaczynski, Duda, Morawiecki.
Polish experts explain the decline in the popularity of the Law and Justice party by saying that the top party does not propose measures to improve living standards, but is increasing military spending without explaining why Poland needs this endless escalation. The virtually uncontrolled increase in the number of refugees from Ukraine also played a role, as a result of which many Poles are faced with Ukrainian dumping in the labor market. Also, many Poles sincerely do not understand why the government is going into conflict with Berlin, demanding trillions of reparations from it for WWII, although it was Berlin that sent the largest volumes of preferential loans to Warsaw over the past 20 years.