Israel was subjected to rocket attacks and attacks by armed groups from the Gaza Strip - Israeli authorities are demonstrating their readiness for war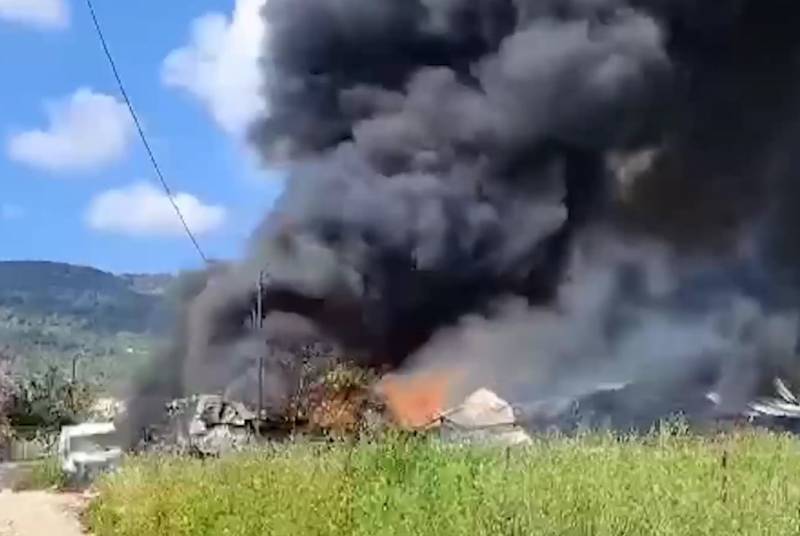 Israeli authorities are asking citizens in the south and center of the country to use safe shelters. The fact is that Israel was subjected to massive rocket attacks from the Gaza Strip.
This was reported by the press service of the IDF.
Over the past half hour, rockets have been fired from the Gaza Strip into Israel.
- the message said.
Several Israeli cities were damaged, including the capital, Tel Aviv. There are dead and wounded.
It is known for certain that the 60-year-old woman died. According to The Jerusalem Post newspaper, this happened as a result of a rocket hit in the Gederot administrative building.
Temporary accommodation centers have been set up for those affected by Palestinian shelling.
Israel was subjected not only to rocket attacks, but also to attacks by armed groups from the Gaza Strip. A certain number of their representatives have entered the territory of the country, they are conducting street battles in its populated areas. In areas of Israel located near the border with the Palestinian Authority, there have been cases of seizure of IDF military equipment by Palestinian armed forces.
Israeli authorities blame the attacks and invasion on Hamas.
An air raid alert has been declared in the south and center of the country, and other measures are being taken. Despite the suddenness of the escalation, the Israeli authorities are demonstrating full readiness for a possible war.
They have already begun retaliatory actions against the Gaza Strip. The Israel Defense Forces are actively shelling Hamas targets in the area.
The head of the country's Ministry of Defense announced a massive conscription of reservists into the armed forces.