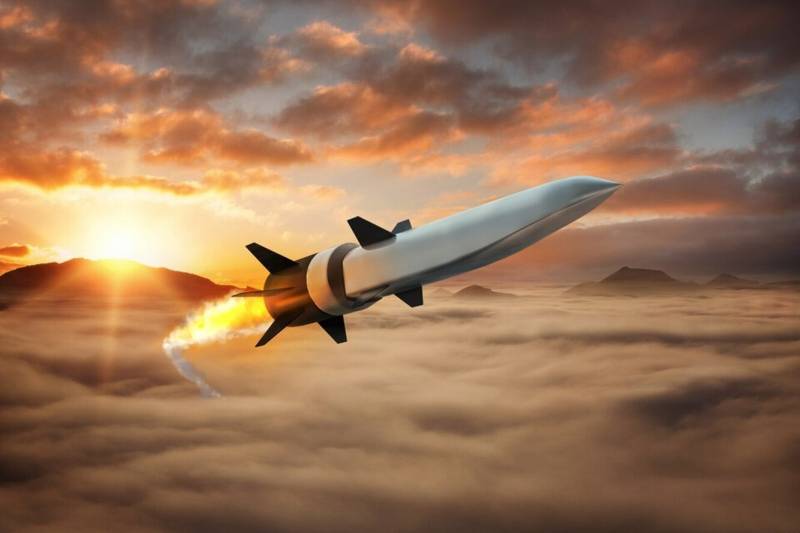 The special military operation, which is confidently moving towards its second anniversary, has shown what many conflicts of the past have failed to show - namely, what happens when two roughly equal armies come together in confrontation.
Let's leave all these rank-ratings for a while, they are of no use, and the second army of the world could not rest its forehead on the twenty-second. It is clear that there are many more hidden and not very allies fighting for the Ukrainian army than for ours, but still.
This article is actually a continuation of the one that talked about strategic bombers and the fact that this type of weapon is becoming frankly outdated and useless, and apart from ceremonial show and the cultivation of territories in the event of a conflict with countries of the third and fourth worlds, no use is expected from them.
What about cruise missiles? And this is the main thing (besides bombs)
weapon
strategic
aviation
, which of the three countries possessing strategic aviation cannot be taken. And with them everything is not as clear as with bombers, but nevertheless, there is something to talk about.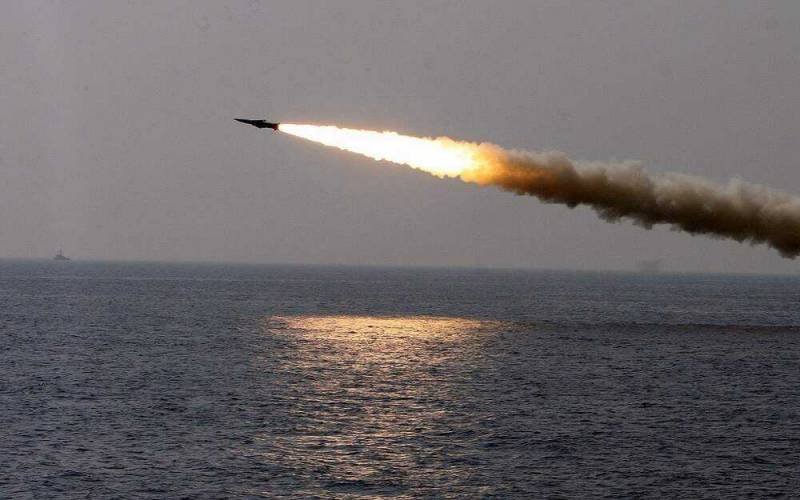 В
history
We almost won't go. Everyone already knows that the first production and combat missile was the German V-1, and since the Second World War, the cruise missile has gone from an aircraft-projectile to what it is now.
Our first cruise missile appeared with the works of Sergei Pavlovich Korolev and Valentin Petrovich Glushko back in 1939.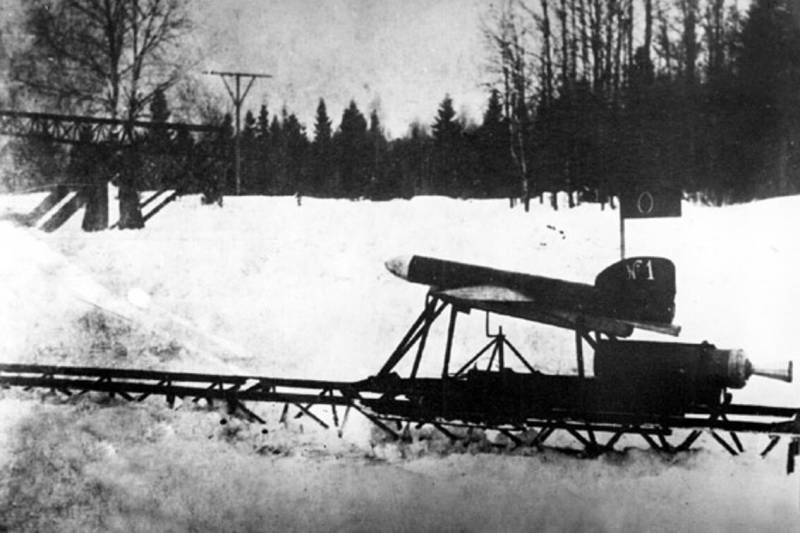 It was a K-212 rocket, which, with the help of 30 kg of fuel, could carry 30 kg of explosives over a distance of up to 80 km. For January 1939, these are more than excellent indicators.
And since that time, everything has been going quite well with our missiles; the groundwork was done right by our great ancestors.
And from 1939 to the present, cruise missiles have traveled a decent evolutionary path of development, becoming at the end of the last century simply the personification of the nuclear Apocalypse.
But technical progress has not stood still, and today cruise missiles (not all) no longer occupy first places in the ratings. Why? There are a lot of reasons.
To begin with, you need to generally look at the cruise missile and its advantages and disadvantages; a lot becomes clear right away.
Advantages
1. The main advantage of the missile launcher is the ability to set an arbitrary missile course, including a winding trajectory, both horizontally and vertically, which creates difficulties for the enemy's missile defense system.
2. Low altitude. Today, missile launchers can move at breathtaking altitudes of 10 meters, and even bend around the terrain, which makes it difficult for missiles to be detected by radar. But: it makes it difficult, but does not completely hide missiles from the radar. This will need to be explained later.
3. Modern missile defense systems have become precision weapons. Digital maps in the brains of control computers and navigation using satellite signals make it possible to hit targets very accurately indeed.
4. Unmanned, which affects the size, which leads to a decrease in visibility.
5. One-time use makes it possible not to impose strict requirements on the resource of all systems, from the engine to the control units.
Disadvantages
1. The main disadvantage of modern missile launchers is their frankly low speeds. In general, the vast majority of missile launchers fly at subsonic speeds, which greatly facilitates their detection and destruction.
2. A cruise missile is a very expensive weapon (see point 3 above) compared to other means of destruction.
3. Low power of a non-nuclear charge.
And another huge drawback of cruise missiles is the increased capabilities of modern air defense systems. And if at the end of the last century maneuvering at low altitude caused almost panic fear among those to whom cruise missiles were flying, today this is a completely everyday matter.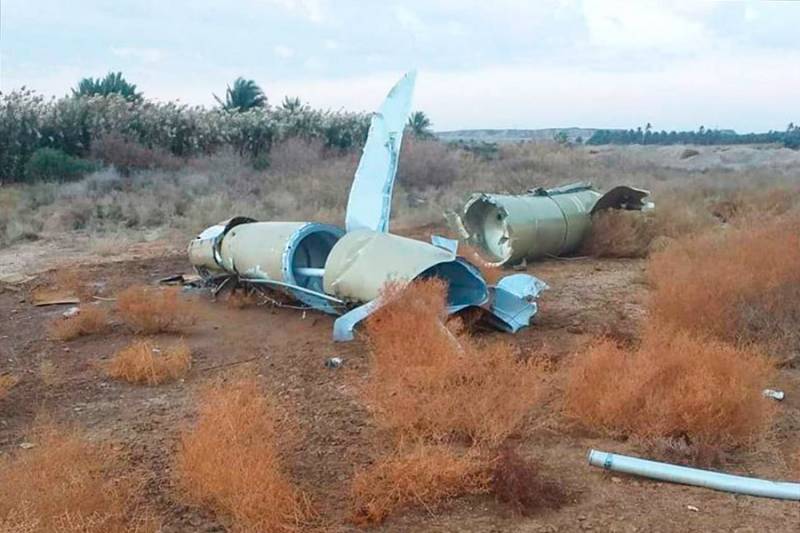 Yes, when CDs appeared in regular use, it was very difficult to fight them. The Kub air defense system, which was in service with many countries around the world, was quite good in terms of working against aircraft, but against the Kyrgyz Republic it was completely untenable. Too small targets with too much speed at very low altitude.
Everything changed in one moment when the Buk appeared. And similar complexes began to appear in other countries. And if the "Buk-M1" and "Buk-M2" still somehow respected cruise missiles and other stealth and high-speed targets, then the "Buk-M3" looks like a kind of lawless man, without the slightest respect for honored comrades and gentlemen.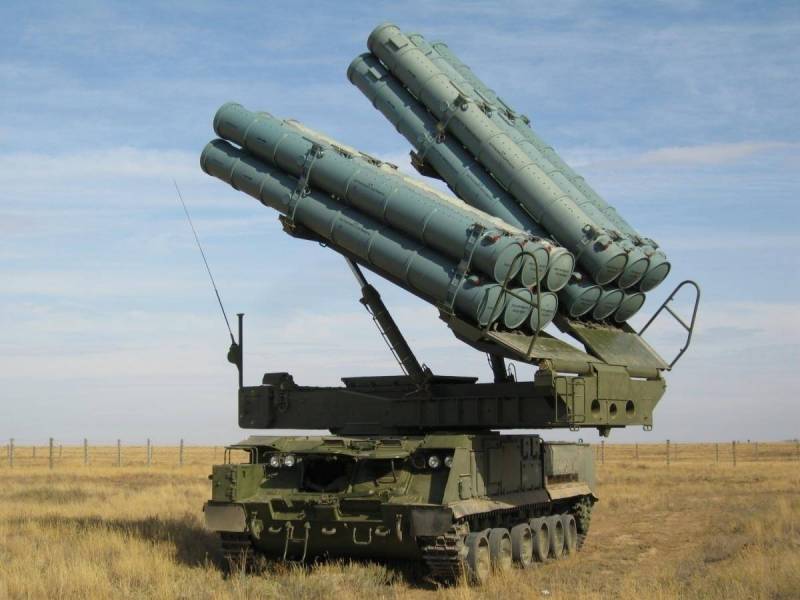 Air targets flying at speeds of up to 3 km/s at ranges from 2,5 to 70 km and altitudes from 5 m to 35 km - the Buk is indeed a very serious complex. Absolutely leveling the ability of the Kyrgyz Republic to fly at low altitudes due to its radar. If you look at the photos of old air defense systems, it is clear that their radars did not even work towards the horizon, but from the bottom up. Well, of course, if you don't take the radar to some hill, where, however, it itself would be a good target.
However, modern anti-radar missiles also do not need to peer into the landscape, looking for a target. They follow the radar signal.
But returning to the same Buk, it is worth noting a very interesting approach to increasing the radar viewing angle and range. Today there is no need to look for a hill and drag a car with a radar there. Simply raise the emitters and antennas to the required height.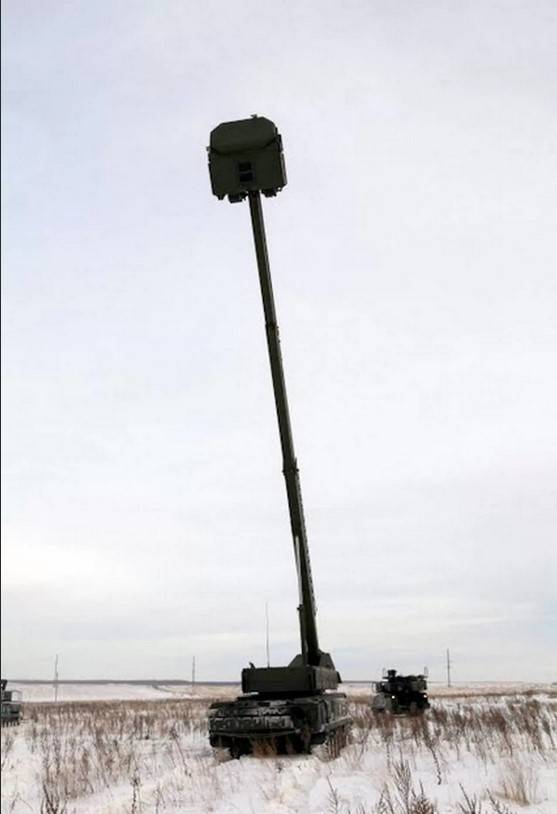 But besides the Buk, there is a fairly decent number of air defense systems from the S-300 to NASAMS. And they are all so... punchy.
What about our missiles? Yes, everything is much better than the Americans. Sometimes you even wonder what they are counting on.
After all, if you don't take into account all the rarities from the last century that are still lying around in their warehouses, then everything doesn't look so luxurious.
RGM / UGM-109E Tactical Tomahawk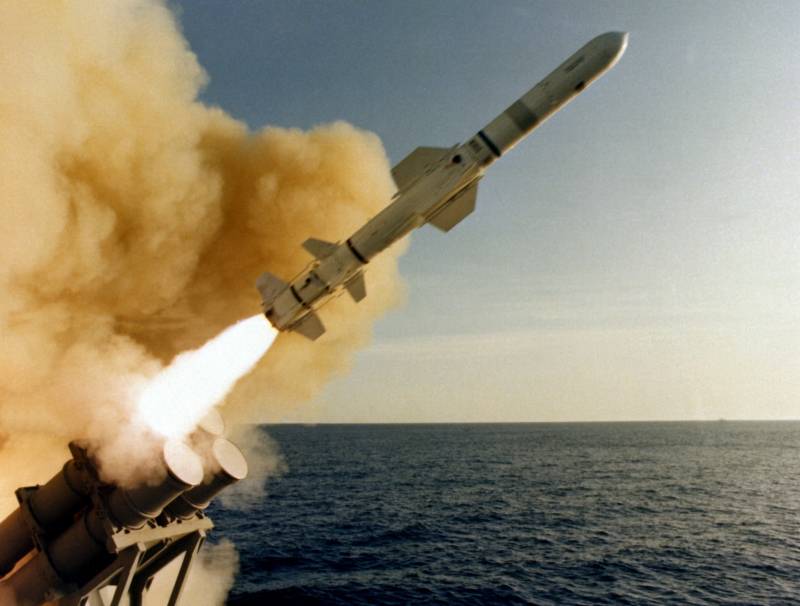 The old and bad "Axe", which has been the basis of US naval strike power since 1983. It flies at least 1600 km, according to some sources up to 2400 km at a speed of up to 880 km/h. Carries a warhead weighing 340 kg of either a penetrating type or a high-explosive fragmentation type.
AGM-158B JASSM-ER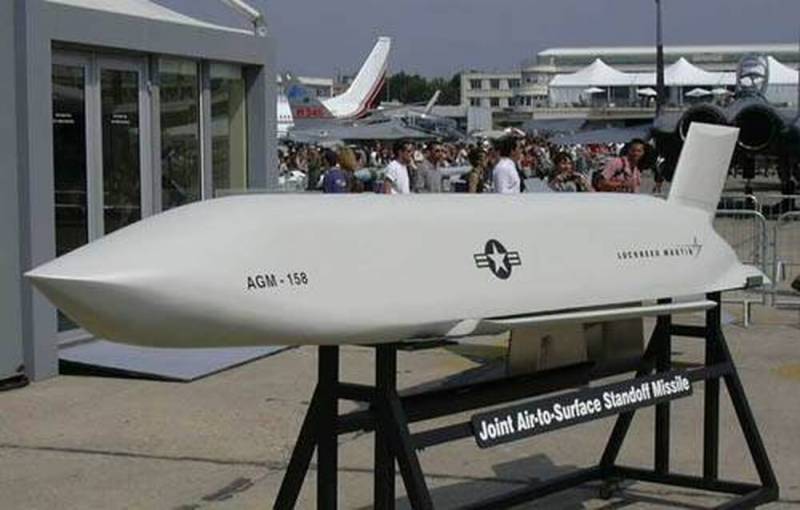 The main air-launched weapon. The AGM-158B JASSM entered service in 1986, but the AGM-158B JASSM-ER entered service in 2010. Absolutely all US strike aircraft, from the F-16C/D to the B-52, can carry the missile. The exception is this one, which is the F-22 Raptor. But he's not going there at all, not with a cruise missile. The AGM-158B JASSM-ER flies 980 km at a speed of up to 1 km/h and carries a warhead weighing 000 kg, of which 450 kg is explosive.
AGM/RGM/UGM-84 "Harpoon"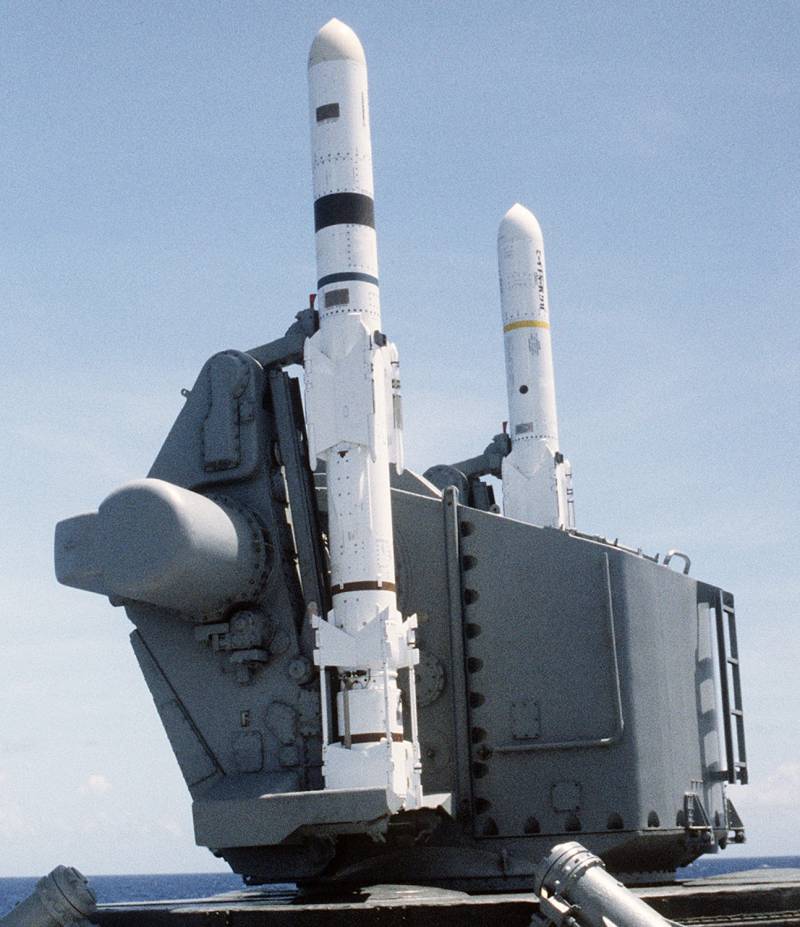 But this is already a classic of the anti-ship missile genre. It flies at a range of up to 280 km at a speed of up to 1 km/h.
If you look at the performance characteristics, then American cruise missiles are nothing special. Of course, they are very accurate, as for reliability - it's debatable, in Syria they still sell the fragments of "Axes" for metal, but the main thing is that they were all produced in such series (from 2 pieces) that they can be launched, as in Yugoslavia, if necessary, in huge flocks, hoping that at least something will fly to the right place.
Let's look at the allies?
Storm Shadow/SCALP-EG, British/French product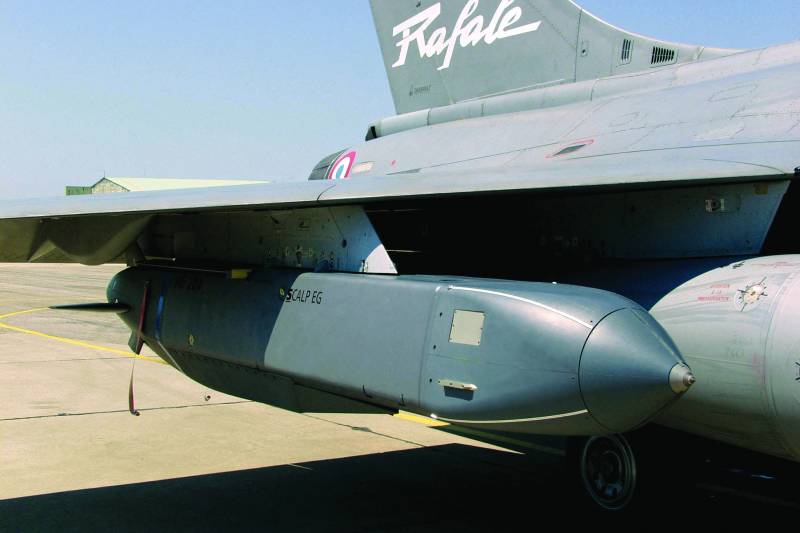 It has already been tested in air defense conditions and has shown itself to be quite good in terms of accuracy and at the same time not very good in terms of interception. It flies at a speed of about 1000 km/h over a distance of up to 550 km and carries a warhead weighing 450 kg.
TAURUS KEPD 350/150. Germany
We have already written about this missile; it is a very serious weapon. And I'm even glad that the Germans did not give these missiles to Kyiv; checking interception would not be a very pleasant thing. It flies at a speed of about 1000 km/h over a distance of 500 km. The warhead weighs 481 kg tandem, 45 kg shaped charge and 56 kg high explosive in the case of a standard concrete-piercing one. There is a cassette warhead.
What do you see right away? The main weak point of these missiles is speed. 800-1000 km/h is not relevant today. This is not enough to avoid being intercepted by modern air defense and missile defense missiles. And as the SVO again showed, aircraft with conventional air-to-air missiles are simply excellent at intercepting cruise missiles.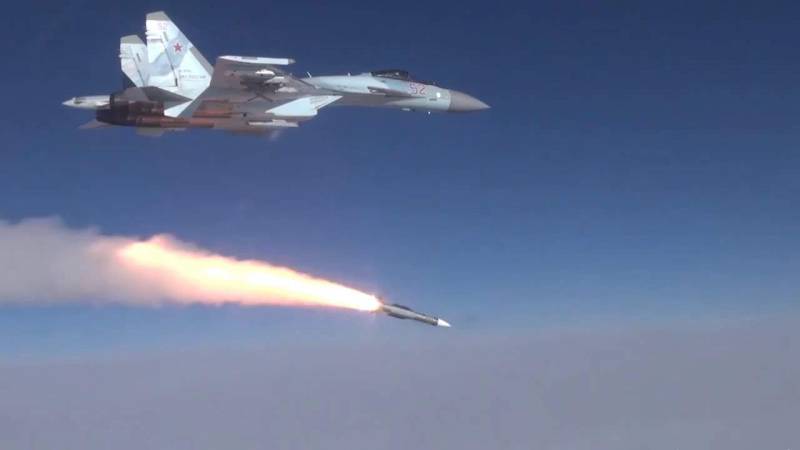 Of course, work on promising supersonic and hypersonic systems is being carried out both in the USA and in Germany, and sooner or later something will come of them. But it's a matter of time.
What do we have?
With us everything is much more interesting and it is simply necessary to give a picture, because there is something to compare. And we will not start in chronological order, then it will become clear why.
X-101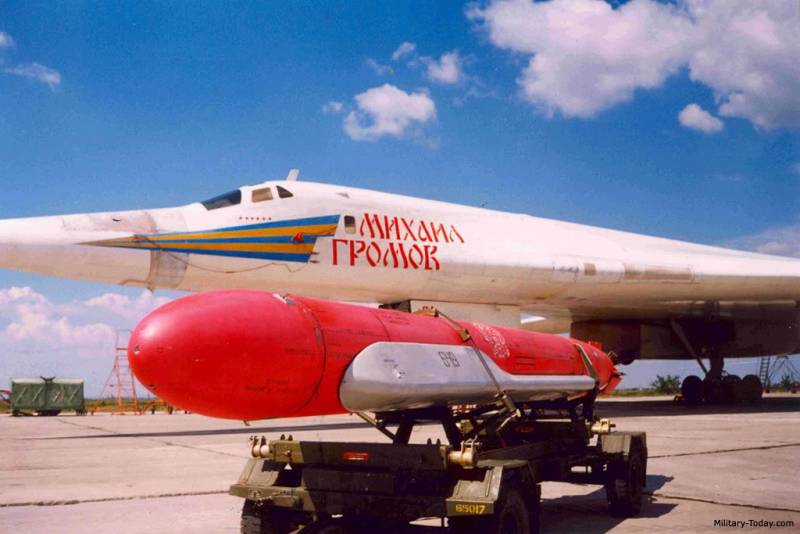 There is nothing like this in the West even close. Flies 5 km at a speed of 500 km/h. A warhead weighing 1 kg may or may not be high-explosive. Then it's called X-000. The missile is quite accurate, CEP is 400-102 meters. It can change the target already in flight and in general, this is the longest-range modern Russian cruise missile. At least until there is open data on X-BD.
X-55/X-555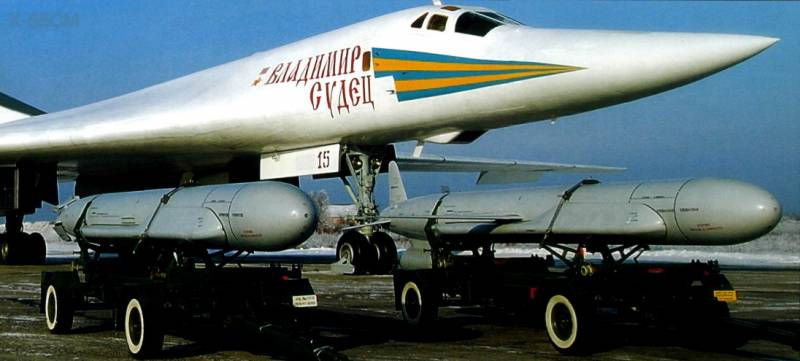 The X-55 is the previous generation of the KR, but is still in service and is quite used. It flies to a range of 2500 km (3500 for the X-55SM) at a speed of 800 km/h. A warhead weighing 410 kg allows the use of special charges.
X-555 – modernization. The rocket became longer and thicker, the flight range dropped to 2 km, and the speed remained around 000 km/h. The missile is equipped with all modern guidance systems, which makes it a very dangerous weapon.
3M-14 "Caliber"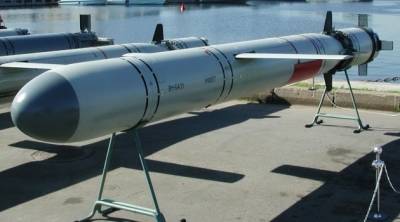 Everything is very contradictory with the data, usually data from export modifications is given, so let's note the speed is up to 1 km/h, the range according to politicians is up to 000 km, the weight of the warhead is 1400 kg.
X-22 "Storm"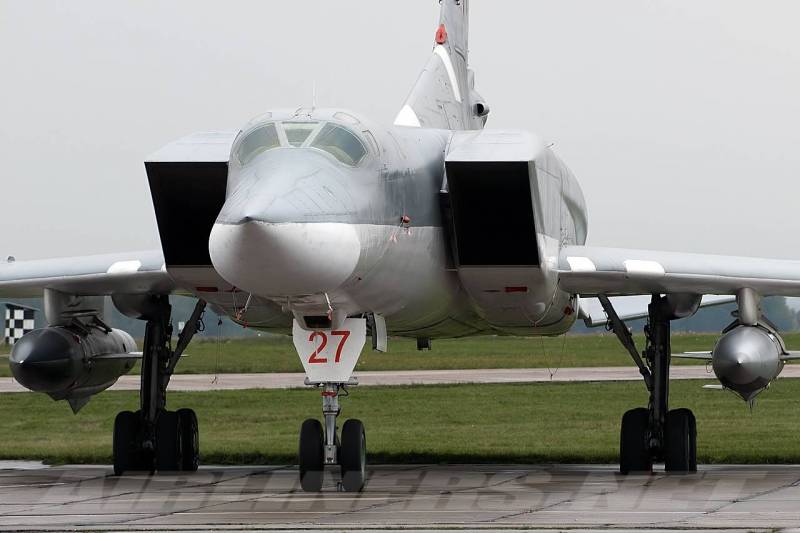 A monster from the Soviet past, officially in service since 1971. The accuracy of this missile is a very, very relative matter, but other parameters (besides its enormous size) are awe-inspiring: a flight range of up to 600 km at a speed of 5600 km/h. It is quite a bit short of the class of hypersonic missiles. A warhead weighing 1000 kg contains 630 kg of explosives.
X-32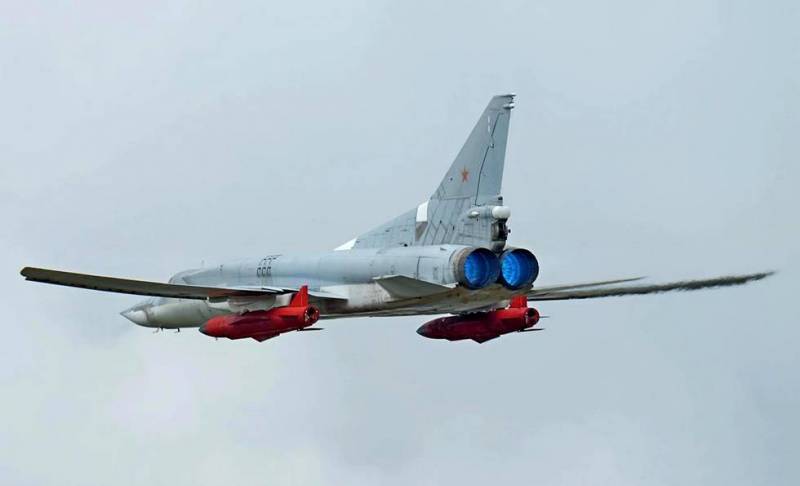 Global modernization of the X-32, the weight of the warhead has been reduced, the fuel supply has been increased and a more modern, economical engine. As a result, the flight range is up to 1000 km at a speed of up to 5400 km/h. A new guidance system that allows you to hit the target, not the target area.
3M55 "Onyx"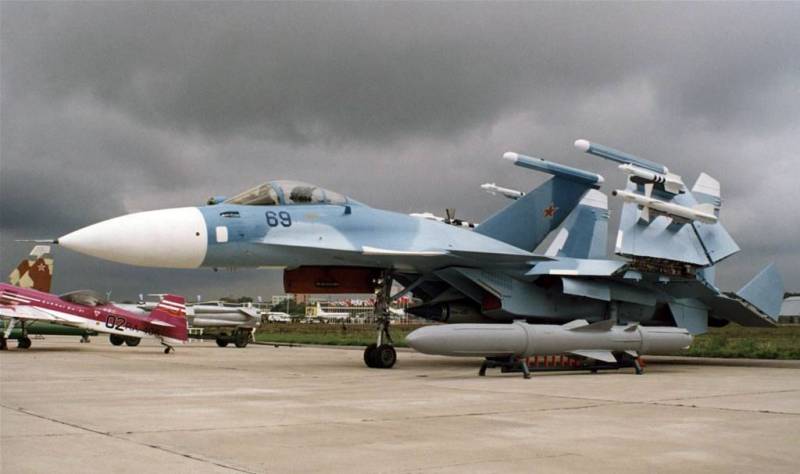 It differs slightly in aviation and ship versions, but the essence is the same: flight range up to 800 km at speeds up to 3000 km/h. Warhead weighing 300 kg.
Here is a short list of our cruise missiles. The assortment, as they say, must inspire respect. But now we will take and divide these missiles into two groups. The first is subsonic, the second is supersonic.
If you take the reports of the Armed Forces of Ukraine, in which they talk about their victories, and divide them by 6, then you can get a certain amount of more or less direct and undistorted information. From this information we can conclude that the Western air defense systems that the Armed Forces of Ukraine received from NATO are coping with the task of intercepting cruise missiles. But with a caveat: with the interception of subsonic missiles. We will simply ignore the tales of intercepting Iskanders and Kinzhals, but there is more than enough objective evidence of the destruction of subsonic cruise missiles. So we can say that for a modern air defense system like the Patriot or NASAMS, intercepting a subsonic missile is a normal process.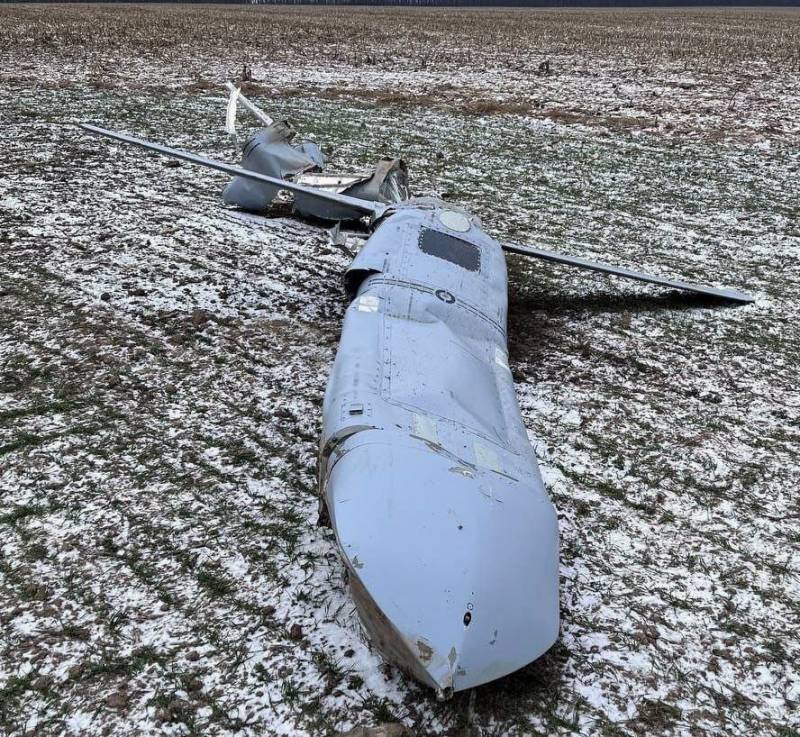 But as for the Oniks and other supersonic brigades, high-ranking Ukrainian military officials themselves have repeatedly said that they are not able to intercept such missiles.
It's a paradox, but the slanting monster X-22, 50 years after its appearance, is an unsolvable problem for modern air defense systems! Of course, in fact, the value of this missile is approaching zero, but we have supersonic missiles in our arsenal that are capable of hitting a target, and not flying into the target area and destroying something there.
Now it becomes clear what we are talking about. Subsonic cruise missiles are not weapons that will work effectively in a modern conflict.
If the parties have decent air defense.
If not, then, of course, there are no options; you can hammer the enemy until there is a result.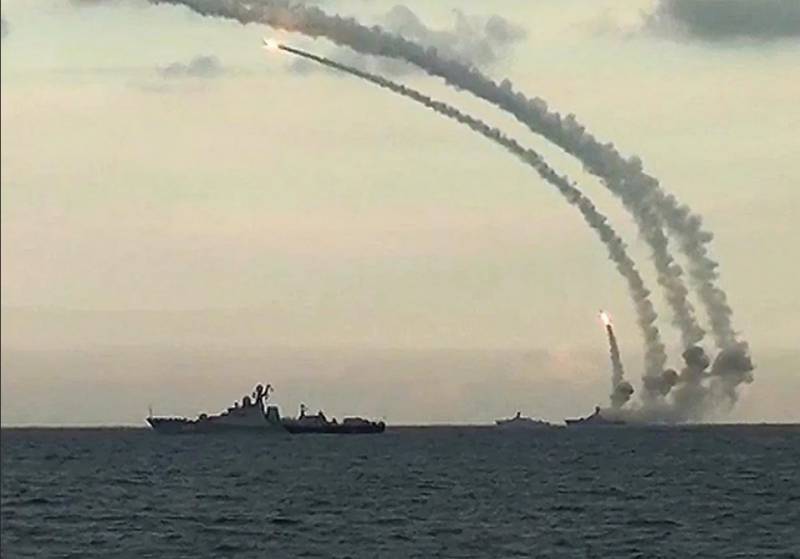 But if he has something to answer... That's it, the value of a cruise missile is reduced to the level
drone
-shaheda. But here it is worth remembering that the cost of a cruise missile cannot be compared with
drone
, carrying up to 10 kg of explosives.
What is good about the X-101 type rocket? The fact that, being released somewhere in a quiet corner of our planet, outside the radar coverage zones, and even better - outside the visibility zone of the heat signature from satellites, it will trundle at a speed of 800 km/h until it flies up to where its target is located . It may be discovered, or it may not. In any case, the X-101, launched somewhere in the Novaya Zemlya region, has a chance of arriving at the target area, and they are unspeakably greater than that of the same missile fired from the Crimea region into Ukraine.
This is a strategic missile launched according to the first scenario. The second is tactical. And today, subsonic missiles are becoming worse and worse suited to the role of a tactical missile, since they have more and more deadly enemies, from aircraft to MANPADS. Even MANPADS have become so advanced that they can successfully work against cruise missiles flying at low altitude. At least the Russian "Igla" does this easily.
As for air-to-air missiles flying at a speed of 4-5M and easily catching up with any subsonic missile and hitting the engine - everything is simple here.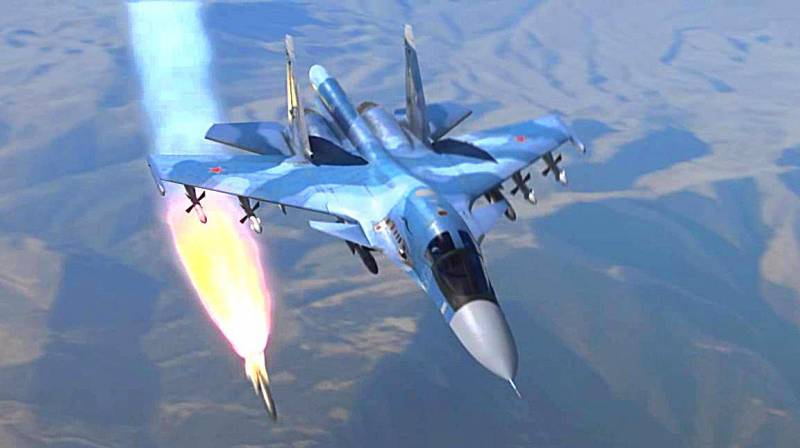 Tomorrow, subsonic cruise missiles will simply not be needed in any theater of military operations, except for the defeat of some gangs like ISIS. And the question arises of what should replace them.
Naturally, hypersound is very fashionable today. Everyone is developing it, and doing it right. Although, in fact, any tactical ballistic missile is already hypersonic, since its warhead falls to the ground at hypersonic speed. But hypersonic missiles are truly a weapon of the future; they still need to be brought up to standard not so much in quality as in price, since the materials are still a bit expensive.
But hypersound is already a thing, and sooner or later, these missiles will become something quite ordinary. But this will not happen today or even tomorrow, no matter what the manufacturers of these weapons say.
A tactical supersonic cruise missile capable of overcoming any air defense system is the task of today. And we, unlike the West, glory to the greatest engineers of the past, Korolev, Glushko, Ryazansky, Keldysh, Pilyugin, Barmin, have something to rely on in this regard. X-32 and Onyxes are a difficult task to solve for any anti-aircraft missile system, no matter where it was developed. And this must be used, multiplying the benefits.
Yes, supersonic missiles are not able to cross the ocean and attack targets in the United States. But they can easily be brought closer by submarine and thus attacked. This is a very real option.
There is even an economic aspect here, and everyone solves it in their own way. The Americans, for example, converted their Ohio-class submarines for the Kyrgyz Republic, and instead of 24 Tridents, each boat began to take 154 Tomahawks. 22 out of 24 missile silos were converted to accommodate 7 Tomahawks each. Serious salvo, right?
What do we have? Our Project 949AM Antey boats carry 72 cruise missiles. "Yasen-M" - 32 missiles. A little? And here the question of reachability comes into its own. 154 "Tomahawk" is a lot. It's problematic to reflect such a cloud, but... "Axes" can be shot down with many of the air defense systems we have, easily and naturally.
How well the same Israeli "Iron Dome" in service in the United States will repel the blow of the "Onyx" is a question. "Buki", "Torah", S-300 – these will cope with "Tomahawks", the only question is where such a blow will be delivered. Yes, we also have planes. But how they will intercept missiles that today are not intercepted by American and European air defense systems in principle is a reason to think.
Thus, subsonic cruise missiles, as well as their delivery vehicle in the form of a bomber, which has finally lost the ability to covertly enter a strike position, are the weapons of yesterday, for which, if there is a niche left in the future, it will be a very insignificant one.
The future of military operations for developed countries will be associated with the use of supersonic tactical cruise missiles, and in the future - hypersonic ones. And this was perfectly demonstrated by the SVO, in which the so ardently praised "Calibers" did not show anything special, but the "Onyxes" became a surprise for the Armed Forces of Ukraine, and a very unpleasant surprise.
However, military departments may have other considerations in this regard.