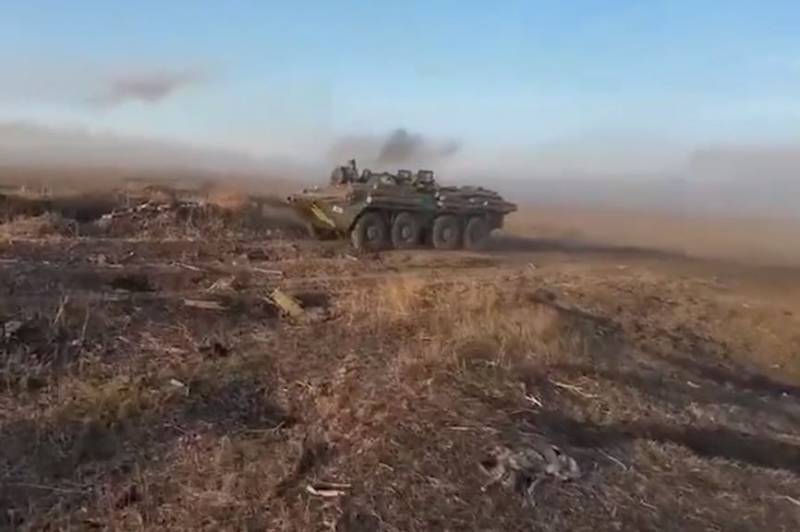 In the area of ​​the Rabotino-Verbovoye front in the Zaporozhye direction, Soviet-made BTR-80 armored personnel carriers were seen in service with the Ukrainian Armed Forces formations operating there. The Telegram channel "Military Chronicle" writes about this.
The mere fact of the appearance of such armored personnel carriers in the Zaporozhye direction is very significant, Russian military officers believe. The BTR-80 in the Ukrainian Armed Forces is used by units of the 46th separate airmobile brigade, one of the "elite" Ukrainian formations. From the beginning of September, the brigade was sent to the Orekhovsky section of the Zaporozhye direction, but it had already suffered heavy losses.
The use of Soviet-made armored personnel carriers even by "elite" formations indicates the economy of Western-made military equipment. It is possible that the brigade's number of Western-made armored vehicles has significantly decreased. Previously, Ukrainian Armed Forces militants traveled in Kirpi, Oshkosh, HMMWV, and so on. It is likely that it was the high losses of Western military equipment that forced the brigade to use old BTR-80s, writes the Telegram channel "
The Military Chronicle
».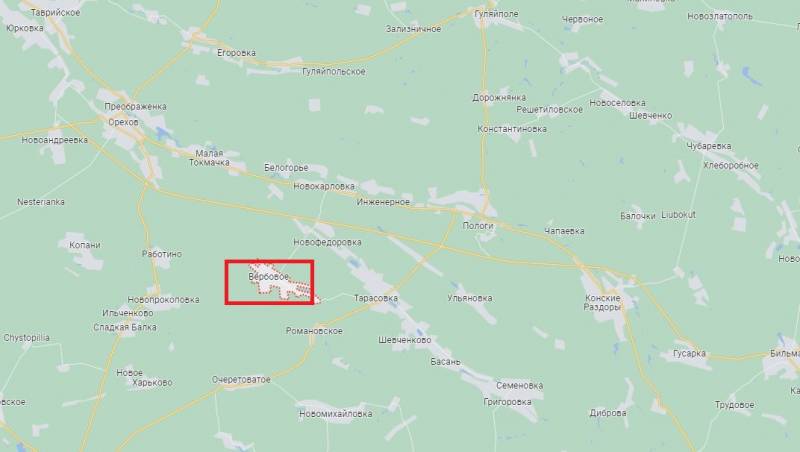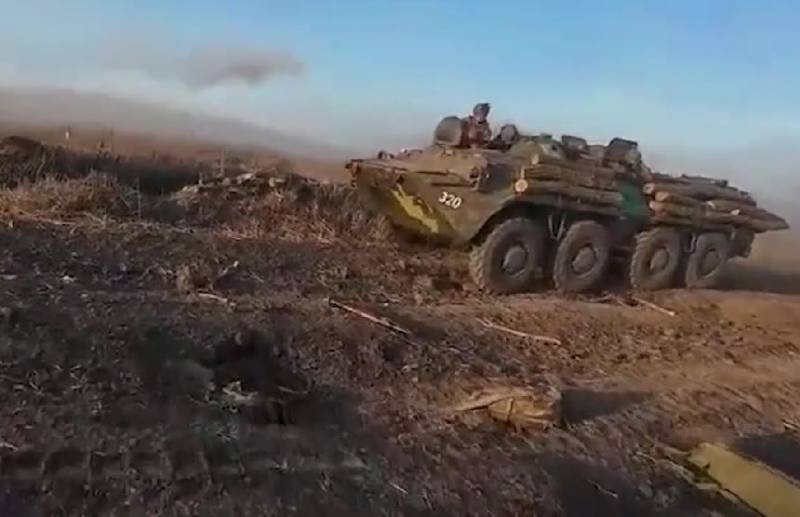 Military correspondents also drew attention to the fact that the sides of the armored personnel carrier are protected by homemade screens made of logs, protecting against shrapnel and light loitering ammunition. The very fact of sending militants from an "elite" formation into battle using such equipment is also interesting.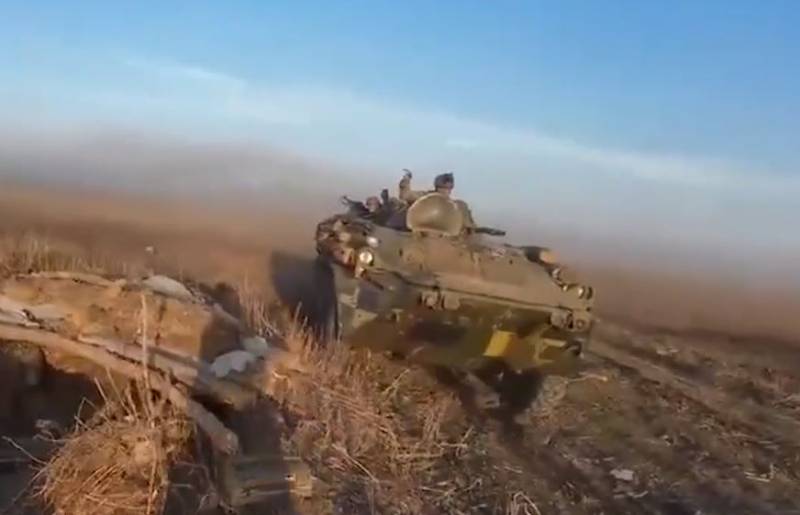 It turns out that the Ukrainian command is throwing into "meat assaults" not only the mobilized ones, whom they "don't feel sorry for," but also regular military personnel. However, all questions about the attitude of the Ukrainian Armed Forces command towards the military personnel disappeared completely after the recent attempt to land the DRG GUR (Main Directorate of Intelligence of Ukraine) in Crimea. For the sake of a PR campaign with a selfie, the heads of the Main Intelligence Directorate sacrificed a dozen professional special forces soldiers.