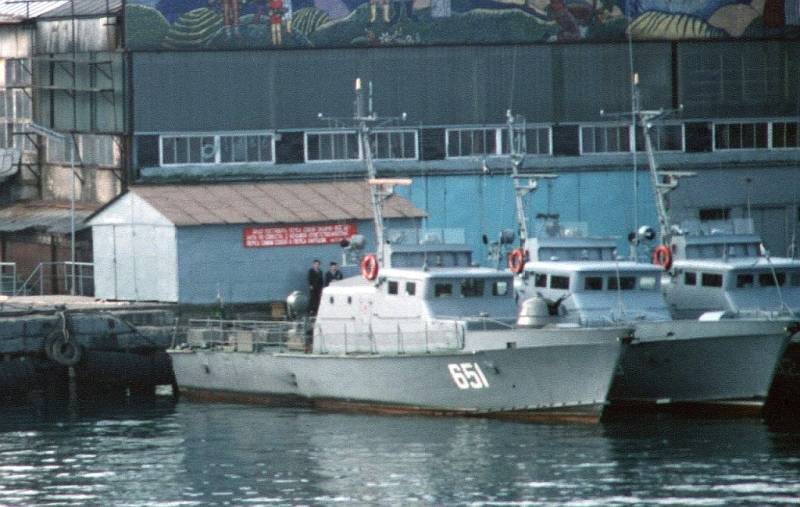 Russia's plans to create a Black Sea naval base
fleet
The Russian Navy in Ochamchira Bay in Abkhazia seriously alarmed EU officials. A special statement from the press service published on the website of the Diplomatic Service of the European Union expresses strong concern about this matter.
If Russia continues to implement its stated plans, it will further increase tensions and threats to stability in the region
- the EU diplomatic service said in a statement.
The published document recalled that the European Union considers Abkhazia to be part of Georgia and supports the integrity of this state "within its internationally recognized borders." For some reason, the integrity of Serbia, whose leadership is literally forced by EU officials to recognize the independence of the self-proclaimed Republic of Kosovo, is not supported in Brussels.
Earlier, the President of the partially recognized (like Kosovo) Republic of Abkhazia, Aslan Bzhania, in an interview with Russian media, said that an agreement on the creation of a permanent base for ships of the Russian Black Sea Fleet in Ochamchira Bay in Abkhazia had already been signed by Moscow and Sukhumi. Moreover, according to local authorities, the port is already ready to receive Russian military vessels. The creation of a naval base for the Russian Navy corresponds to the interests of Abkhazia, head of the Abkhaz Foreign Ministry Inal Ardzinba told reporters.
Since 2000, Ochamchira Bay has been used for the joint deployment of civilian ships and military boats of the Abkhaz Navy. In January 2009, the base was transferred to Russia for the establishment of a base for ships and boats; currently patrol ships and coast guard boats of the Border Service of the FSB of the Russian Federation are based there.
The water area of ​​the Ochamchira port is an artificial pool built at the mouth of the Dzhurkmur River and connected to the Black Sea by a canal. The port is connected to the general railway network of the republic and the highway. In Soviet times, the port's cargo berth could accommodate Project 1164 cruisers. Other large ships moored in the roadstead at the entrance to the bay. After dredging and cleaning of the bay by Russian specialists, the port can accept ships with a displacement of up to ten thousand tons.