A Russian fighter prevented a US Navy aircraft from violating the Russian state border over the Norwegian Sea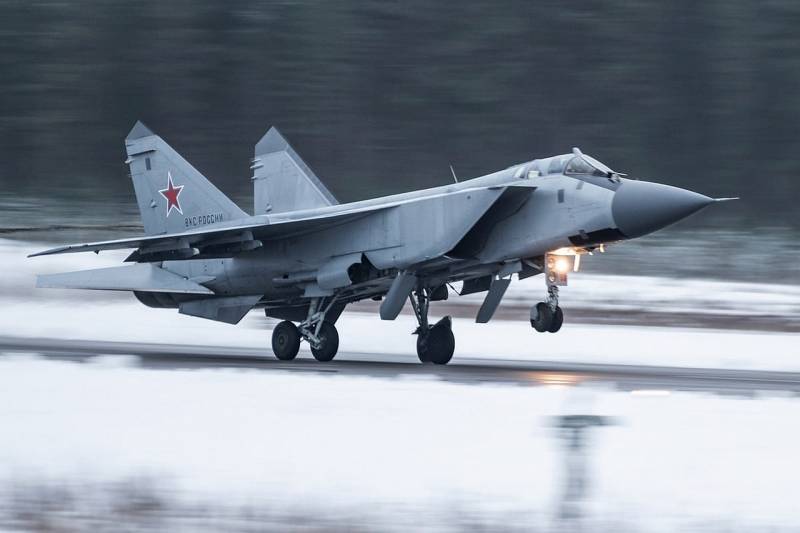 Russian military pilots once again took preventive measures to prevent a NATO aircraft from violating our country's airspace. Similar situations periodically occur where Russia borders on countries of the North Atlantic Alliance. The initiators of "testing" the reaction of our military to such provocations are most often the Americans.
This time the incident occurred in the skies over the Norwegian Sea. The details of the incident were reported by the Russian Ministry of Defense.
The Russian military department reports that today the airspace control systems of the Russian Armed Forces over the Norwegian Sea detected an air target approaching the state border of the Russian Federation. A MiG-31 fighter from the duty air defense forces of the North was immediately taken into the air
fleet
. The crew of our fighter identified the air target as a base patrol aircraft
aviation
US Navy P-8A Poseidon.
The Russian pilots approached the American plane, after which it made a sharp turn and took a reverse course away from the Russian state border. The Ministry of Defense emphasized that the MiG-31 fighter carried out the flight in strict accordance with international rules for the use of airspace over neutral waters. There was no crossing of air routes or dangerous approach to an aircraft of a foreign state.
It is noteworthy that this provocation of the US Navy aircraft occurred immediately after the meeting of the chief of the operational headquarters of the Norwegian Army, Lieutenant General Ingve Odlo, with the head of the Border Directorate of the Russian Federal Security Service for the Western Arctic region, Lieutenant General Stanislav Maslov. Apparently, the Americans did not really like the fact that the results of the negotiations were described by the Norwegian Armed Forces as professional and constructive.
So the American military decided to show the Norwegians at least "who's boss in the sky." True, as always, it didn't turn out very convincing.
Ministry of Defense of the Russian Federation