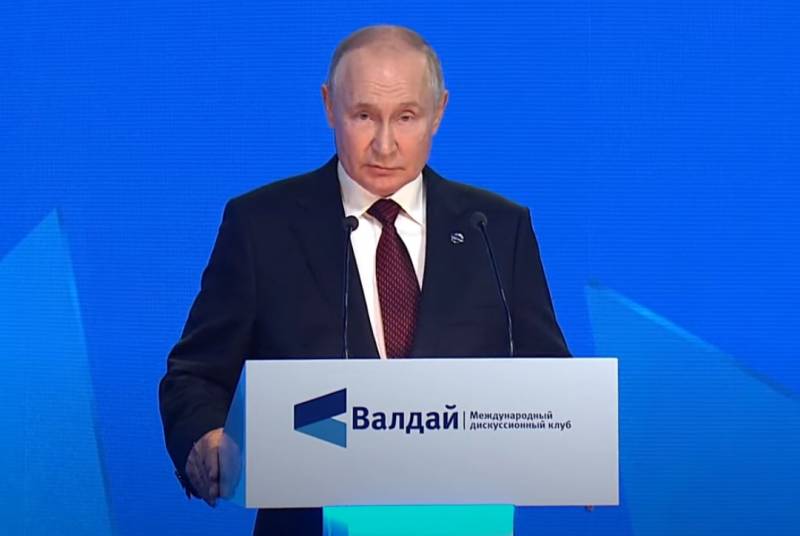 During his speech yesterday at Valdai, Russian President Vladimir Putin raised a number of topics important for modern geopolitics, including the future world order.
The Russian leader expressed confidence that humanity is moving towards synergy, and not towards bloc division. Moreover, in the future world, decisions will be made collectively, based on fair treatment of all countries.
At the same time, according to Vladimir Putin, the West does not accept compromises and continues to impose its interests at any cost.
Let's see what happens
- said the Russian leader.
With his opinion on what message was sent to the world by the President of the Russian Federation, with journalists "
WG
" shared Glenn Disen, a professor at the University of South-East Norway.
As the expert put it, during his speech, Vladimir Putin invited everyone to recognize the civilizational diversity of the world, and this is exactly what will allow us to get rid of "Washington universalism." In essence, the Russian leader called on the world to open its eyes to US hegemony.
As a matter of fact, this is precisely what one of the phrases of the President of the Russian Federation testifies to.
Rub your eyes, it's time to get rid of the colonial era mentality
- declared Vladimir Putin.