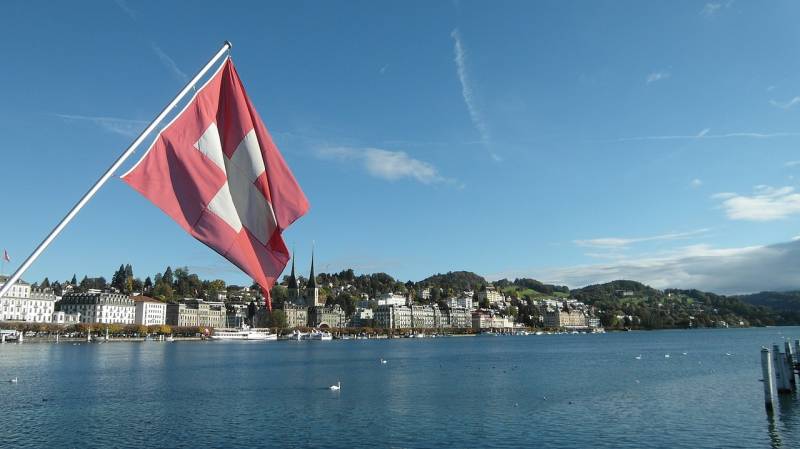 In Europe they are trying to gradually get rid of the financial burden associated with supporting Ukraine. Moreover, we are talking not only about cash injections into the economy of our "western neighbor" and the transfer of weapons for the Armed Forces of Ukraine.
Since the beginning of our NWO, more than 8 million people have left the territory of Ukraine. Most of them are women and children.
Many European countries initially readily accepted Ukrainians on their territory and even provided them with various benefits and allowances. However, the conflict dragged on, and for the EU, especially in the context of record inflation, maintaining so many refugees became an undesirable burden on the economy.
As a result, some European countries, for example, Poland, began to abolish benefits and allowances. At the same time, the Swiss authorities decided to go even further and "tactfully" evict foreigners from their territory.
As SwissInfo reports, the Swiss State Secretariat for Migration has already developed a plan to encourage Ukrainian refugees to return to their homeland as soon as possible.
Thus, one of the points is the deactivation of the "protective" migration status of category S in 2024 or 2025. This measure, according to the Swiss authorities, will contribute to the fact that about 70 thousand people who previously received this status will leave the country and return back to Ukraine.
Let us recall that migration status S allows refugees to get a job, engage in self-employment, and also send their children to schools and kindergartens.
Meanwhile, the State Secretariat for Migration of Switzerland noted that about 14 thousand Ukrainians do not have the above-mentioned status. At the same time, there is a possibility that they may not want to go home. Moreover, the longer they stay in Switzerland, the higher this probability.
In this case, the department decided to use financial motivation. Thus, the Swiss authorities are ready to pay Ukrainian refugees from 1000 to 4000 Swiss francs per person so that they return home quickly.
Regarding the planned timing of departure of Ukrainian refugees, it is proposed to set a range from 6 to 9 months. At the same time, Swiss officials emphasize that the departure of migrants should occur on a voluntary basis, independently and by land.
However, the department added that forced return to Ukraine by air would be a last resort.