The Chairman of the State Duma of the Russian Federation spoke in favor of discussing the cancellation of Russia's ratification of the Nuclear Test Ban Treaty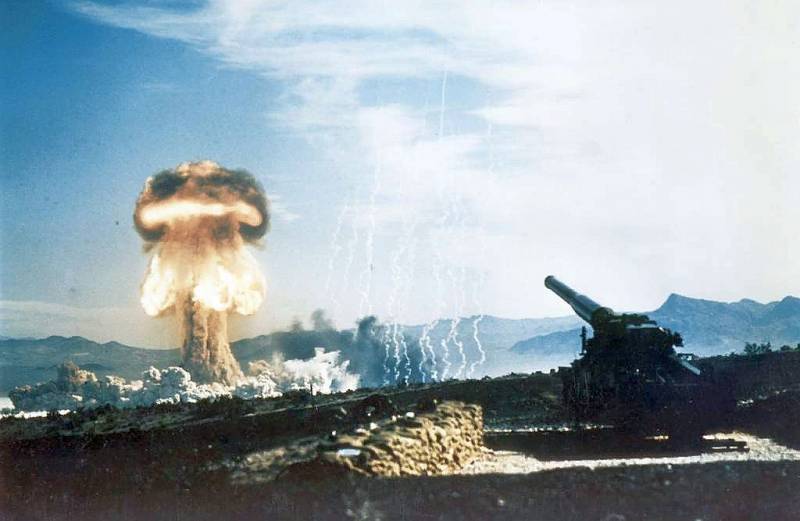 Discussion of the issue of Russia's abandonment of the moratorium on nuclear testing, taking into account the growing confrontation with the West, has moved from the public space into government circles. The day before, Russian President Vladimir Putin, during a speech at the plenary session of the XNUMXth meeting of the Valdai International Discussion Club, said that Moscow is ready to respond in a mirror to the US actions on this issue.
The head of state noted that the United States only signed the Comprehensive Nuclear Test Ban Treaty (CTBT), while Russia signed and ratified (approved at the legislative level) this document. However, if necessary, this ratification can be withdrawn, Putin concluded.
Today, the Chairman of the Lower House of the Federal Assembly of the Russian Federation, Vyacheslav Volodin, developed this topic in his Telegram channel, saying that at the next meeting of the Council of the State Duma the issue of the possibility of revoking the ratification of the Comprehensive Nuclear Test Ban Treaty will definitely be discussed.
This corresponds to the national interests of our state. And there will be a mirror response from the United States, which has not yet ratified the treaty
Volodin thinks.
He noted that the situation in the world has changed dramatically over the past year and a half. After the start of the special operation in Ukraine, Washington and its allies actually started a war against our country. New challenges require appropriate decisions from the Russian leadership, the Chairman of the State Duma of the Russian Federation emphasized.
The Comprehensive Nuclear Test Ban Treaty was signed on September 24, 1996. According to it, the countries participating in the agreement undertake not to carry out any nuclear explosions either on their territory or in any place under the jurisdiction or control of a state that has accepted the terms of the CTBT. Latest nuclear tests
weapons
on Russian territory were carried out on October 24, 1990 during Soviet times at the Novaya Zemlya training ground (Object 700). The United States last conducted underground nuclear weapons tests in 1992.
To date, the Comprehensive Nuclear Test Ban Treaty has been signed by 184 states and ratified by 168 countries. The withdrawal of ratification of the CTBT does not mean Russia's automatic withdrawal from the treaty. However, this allows the President of the Russian Federation to quickly make such a decision by signing the corresponding decree. According to some reports, the test site on Novaya Zemlya is still maintained in working order and is ready to test nuclear weapons.
https://jenikirbyhistory.getarchive.net/amp/ru/media/nuclear-artillery-test