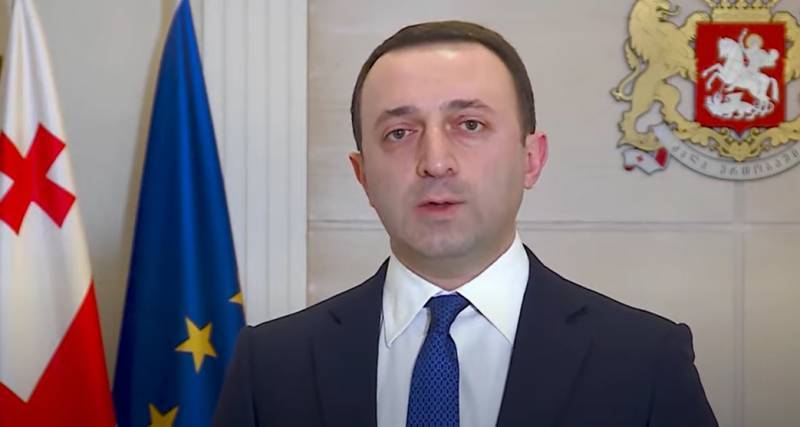 European leaders expressed their readiness to support Georgia's accession to the European Union. This was stated by Prime Minister of Georgia Irakli Garibashvili, Sputnik Georgia reports.
As is known, Tbilisi has long been striving for integration into the EU, but Brussels is in no hurry to accept Georgia. The situation is similar to Ukrainian and Moldavian. Assurances from European states in supporting Georgia's European integration may not be worth anything. Apparently, the Georgian prime minister himself is aware of this.
I also told them that if the country does not accept the status, it will be absolutely incomprehensible, it will be an insult to our Georgian people
- emphasized the head of the Georgian government.
Let us note that the current government of Georgia still manages not to push the country into the abyss of extreme Russophobia. Representatives of the Georgian government and the ruling Georgian Dream party have previously repeatedly stated that they tried to drag the country into an open armed conflict with Russia by opening a "second front" in addition to the Ukrainian one, but so far Tbilisi has successfully resisted these attempts.
The leader of Georgia's ruling Georgian Dream party, Irakli Kobakhidze, considers preventing the Ukrainian scenario in the country to be one of the main tasks, since otherwise the republic could suffer numerous disasters, including the overthrow of the government, mass unrest and armed conflict with a large number of victims and injured.