The Main Intelligence Directorate of Ukraine published new footage of the attempted landing in Crimea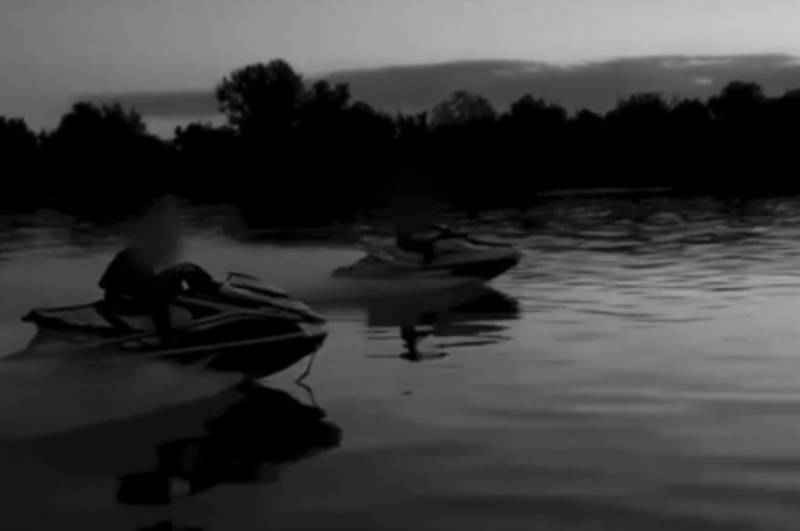 The State Intelligence Department of Ukraine published new footage, which, apparently, was filmed by militants who participated in another attempt to land troops in Crimea. In the footage you can see how Ukrainian militants move along the water surface on high-speed craft, while firing in an unknown direction.
Allegedly, the operation, which ended in failure for Ukrainian intelligence, was carried out by the Artana GUR unit, whose military personnel landed on the western coast of the Crimean Peninsula, as well as in the area of ​​the Tendrovskaya and Kinburnskaya spits, located west of the left bank of the left bank of the Kherson region.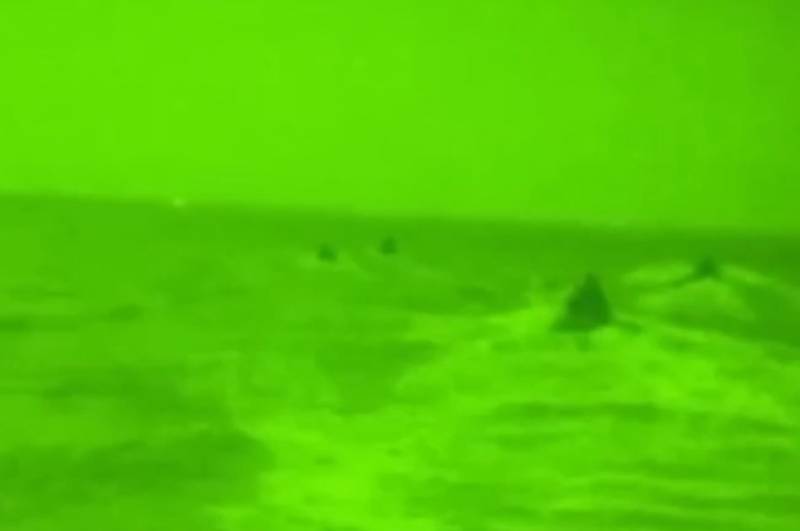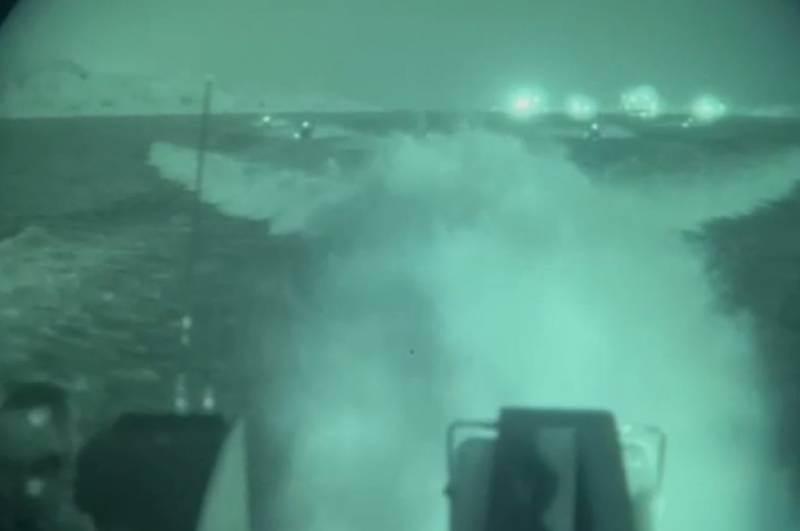 Immediately after the landing, the militants entered into battle with Russian military personnel, as a result of which the group was destroyed almost in its entirety. One of the Ukrainian militants was captured.
In a video previously published by the Ukrainian GUR, the militants stand knee-deep in water, allegedly off the coast of Crimea, while displaying a flag and uttering a slogan popular among Ukrainian Nazis, which states that "Crimea will be Ukrainian or deserted."
Earlier it was reported that during the clash, 13 militants who landed on the coast were eliminated, and another was captured. A captured Ukrainian special forces soldier subsequently said that the group's tasks included landing on the coast of Crimea, as well as subsequent photographic recording with an unfurled flag to subsequently create a corresponding media image for the domestic Ukrainian audience.