Zelensky: In the event of a "freezing" of the conflict, Russia will restore its military potential by 2028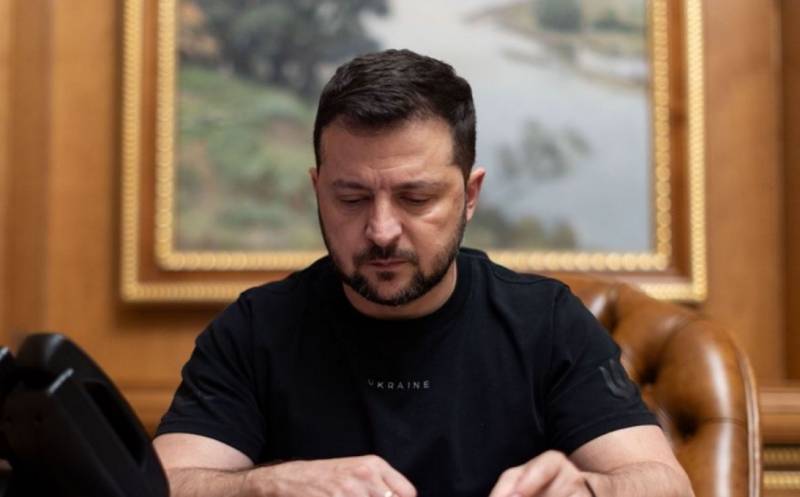 Ukrainian President Vladimir Zelensky said that if there is a "freeze" of the armed conflict in Ukraine in the near future, Russia will be able to fully restore its military potential within four to five years, by 2028.
During his speech at the summit of the European Political Community, the head of the Kiev regime said that any pause suggesting a "freeze" of the conflict along the current line of military contact will inevitably entail a new critical moment due to the fact that, according to Ukrainian analysts, by 2028 Russia's military potential, allegedly significantly weakened during the special operation in Ukraine, will be fully restored.
Zelensky also added that, according to Ukrainian intelligence, Russia allegedly plans to expand its expansion to the Baltic countries, as well as to states on whose territory Russian military bases and military contingents are currently located.
According to the Ukrainian president, the Russian leadership is allegedly looking for opportunities to "freeze" the situation and adapt to the existing one, in order to subsequently draw conclusions and prepare for the next strike based on the conclusions drawn.
Earlier, the head of Zelensky's office, Andrei Ermak, announced Russia's alleged intentions to "freeze" the armed conflict in Ukraine. According to him, this desire is due to the "weakness of the Russian army." Well, of course... And, presumably, by the "force" of the Ukrainian army, which during the four months of the "neumovir" counter-offensive added a fair amount of pessimism to its Western sponsors.
It is worth noting that such statements by representatives of the Kyiv regime are completely divorced from objective reality and reflect Zelensky's desire by any means to convince his Western supervisors of the need to continue the armed confrontation.