The results of the opinion poll showed a drop among American citizens in the level of support for arms supplies to Ukraine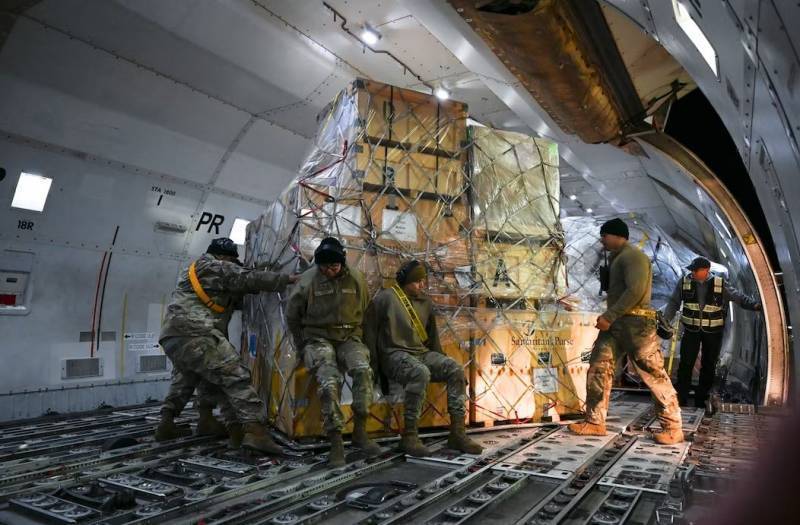 In the United States, fewer and fewer citizens are inclined to support the supply of weapons and military equipment to Ukraine. This follows from data from a sociological survey by Reuters/Ipsos, reports the Reuters news agency.
According to the source, the survey showed that supply support
weapons
Ukraine is falling among supporters of both political parties – both the Democratic and the Republican. Only 41 percent of citizens surveyed support the thesis that the United States should help Ukraine with weapons.
Another 35 percent of respondents do not agree with statements about the importance of arms supplies to Ukraine, and the rest of those surveyed were undecided on their answer.
Such data from a sociological survey indicate that Americans are growing tired of the armed conflict in Ukraine that has been going on for more than a year and a half. In both the United States and Europe, people are beginning to tire of constant military and financial assistance to Ukraine, and this sentiment of the masses is being captured by opposition politicians who are beginning to blame the current governments for the deterioration of the economic situation and well-being of the population.
For now, it is hardly worth predicting a complete cessation of support for Ukraine, since this would mean an almost immediate collapse of the Kyiv regime. But the fact that support for Kiev from Western countries will decline is already an almost indisputable fact, just like the political crisis in the United States, which began precisely because of the issue of military assistance to Ukraine and its inclusion in the federal budget.
U.S. Department of Defense