The European Parliament adopted a legally non-binding resolution calling for EU sanctions against Azerbaijan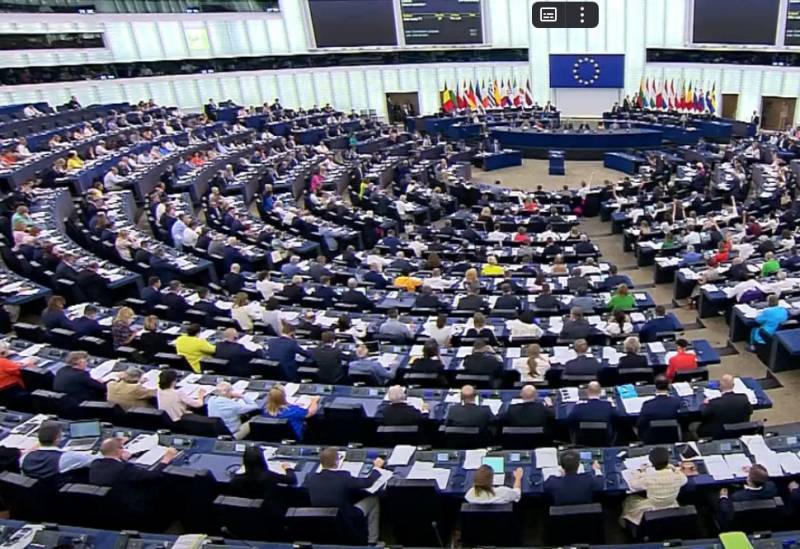 The European Parliament calls on EU countries to impose sanctions against Azerbaijan on the basis of human rights violations in Nagorno-Karabakh, as well as repeated violations of the ceasefire by Baku. The corresponding resolution was adopted by European deputies at today's plenary session in Strasbourg.
491 MPs voted in support of the document, 9 voted against it, and another 36 abstained.
Regarding the measures that, according to MEPs, the European Union should take in relation to Baku, they include the introduction of personal sanctions against members of the Azerbaijani government responsible for crimes in Karabakh, the suspension of negotiations on updating the partnership agreement between the EU and Azerbaijan, a reduction in volumes, or even complete cessation of purchases of Azerbaijani oil and gas.
Tellingly, the European Parliament accused the EC and, in particular, the head of European diplomacy, Josep Borrell, of ignoring the EP's warning about the deteriorating situation in Nagorno-Karabakh. In addition, the deputies called for the establishment of an international presence in the region under the auspices of the UN.
Finally, the European Parliament reminded the Azerbaijani authorities that they are responsible for the safety and respect for the rights of Armenians living on the territory of NK.
It is worth recalling that EP resolutions are purely advisory in nature and have no legal force. However, other European institutions must listen to them.