A floating berth capable of supporting two nuclear submarines at once was launched at the Vostochnaya Verf shipyard.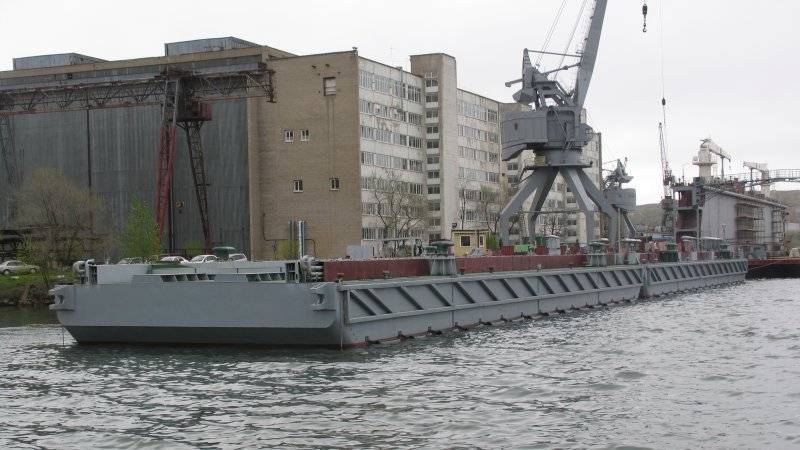 Vladivostok "Vostochnaya Verf" continues to fulfill the contract for the production of floating berths for the Pacific
fleet
. The next floating semi-heavy metal berth of the PM-61M1 project has been launched, the press service of the enterprise reports.
The new floating berth was assembled as part of a state defense order and will be handed over to the military in November of this year after completion work. After acceptance, it will be disassembled into sections and will most likely be sent to Vilyuchinsk, where it will provide parking for new nuclear submarines. Upon arrival at the site, the pier will be assembled and installed in place.
As part of the execution of the state defense order, the Vostochnaya Shipyard (Primorsky Territory) launched a floating semi-heavy metal berth of the PM-61M1 project
- said in a statement.
Last year, the Pacific Fleet command reported that the floating berths manufactured at the Eastern Shipyard were intended for the base of the Pacific Fleet submarine forces in Kamchatka. In July 2022, the fleet received one berth; it was installed in Vilyuchinsk.
The berth provides simultaneous parking of two submarines or two surface ships, supply of water and electricity from the shore, telephone communication, as well as loading and unloading operations along the entire length of the berth using pneumatic wheel and crawler cranes.
As previously reported, by the end of the year the Pacific Fleet should receive a new nuclear-powered missile submarine "Emperor Alexander III" of the "Borey-A" project, as well as a multi-purpose nuclear submarine "Krasnoyarsk" of the "Yasen-M" project.