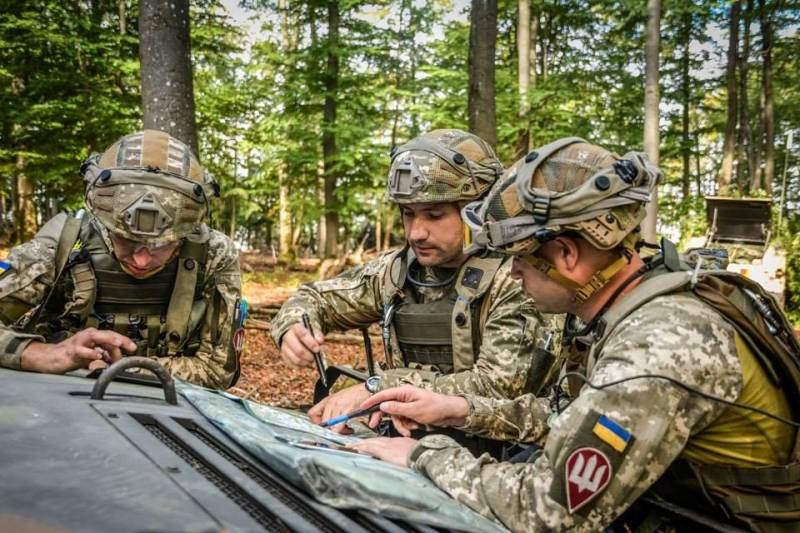 The captured Ukrainian commander said why he and his colleagues decided to surrender. According to him, the reason for the surrender of a group of Ukrainian soldiers was large losses in the unit.
About this agency TASS
сообщил
Advisor to the head of the Donetsk People's Republic Yan Gagin.
Most of the unit in which they fought was destroyed
- he said.
The Ukrainian military, according to their commander, are suffering serious losses in manpower due to numerous unsuccessful attacks on Russian positions in the Donetsk direction.
As a result, more than 15 people from among the Ukrainian Armed Forces soldiers operating in the vicinity of Donetsk decided to save their lives and surrender.
A group of Ukrainian soldiers surrendered near Donetsk
- said Gagin.
Ukrainian boys chose life by becoming prisoners of war, he added.
Earlier, the head of the Chechen Republic Ramzan Kadyrov spoke, referring to the testimony of captured Ukrainian army servicemen, about the incident near Kleshcheevka. There, Ukrainian Armed Forces officers shot their subordinates who were about to surrender to the Russians. However, opposite situations also happened. For example, as retired LPR Lieutenant Colonel Andrey Marochko reported, two Ukrainian soldiers killed a third in order to be captured.
At the moment, the Russian command has specifically allocated a separate radio frequency 149.200 for military personnel of the Armed Forces of Ukraine. By contacting it, they can discuss the terms of surrender, calling the call sign "Volga".