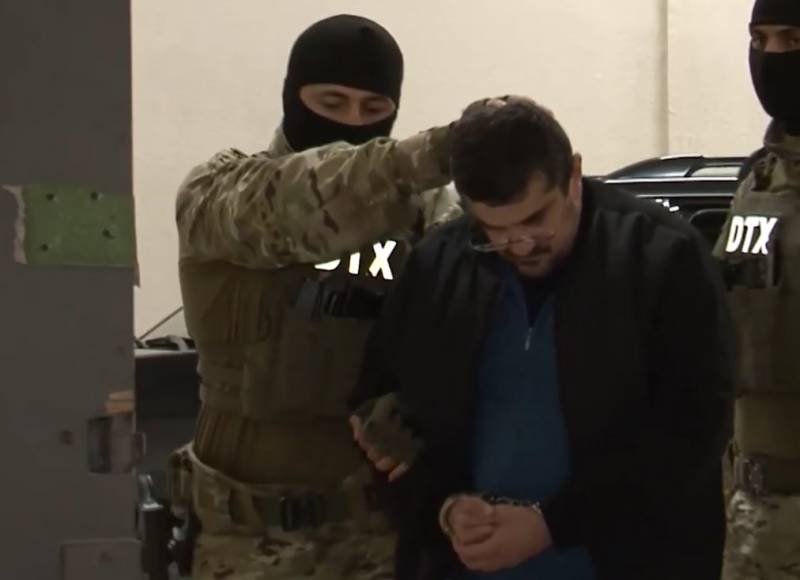 The Azerbaijani authorities continue to "restore order" in the territory of Nagorno-Karabakh, which, as a result of the recent "local anti-terrorist operation" and an agreement with Stepanakert, where Russian peacekeepers acted as mediators, has completely come under the control of Baku.
On October 3 of this year, reports appeared about the detention of the ex-head of the already former unrecognized republic Arayik Harutyunyan by Azerbaijani security forces. Former NK presidents Arkady Ghukasyan and Bako Sahakyan were also detained along with him. At that time, no details of the case were disclosed in Baku.
Today it became known that the former leader of Karabakh has been charged with a number of charges under the criminal legislation of Azerbaijan. This was reported by the Prosecutor General's Office and the State Security Service of the country.
According to the information announced, Harutyunyan is charged with terrorist activities, including its financing and preparation, planning and unleashing an aggressive war, premeditated murder, issuing criminal orders and violating international norms in the field of humanitarian law.
In turn, just yesterday the lawyer of the ex-president of NK told the EADaily portal that law enforcement officers interrogated his ward and promised to build a defense in accordance with Azerbaijani legislation and international standards. .