The father of the Ukrainian president will receive a lifetime scholarship "for outstanding services in the field of education"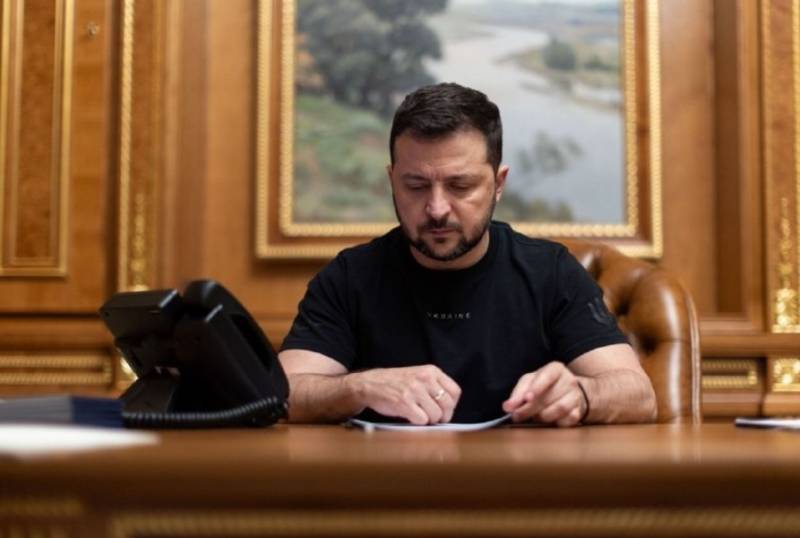 In Ukraine, they decided to celebrate the father of the current president of the country, Vladimir Zelensky, Alexander Zelensky. 75-year-old A. Zelensky will now receive a lifelong scholarship, a decision about which was made by the Cabinet of Ministers of Ukraine.
According to the document published on the official website of the Ukrainian government, the scholarship is scheduled to begin on September 1, 2023. In addition to Father Vladimir Zelensky, the same document awarded similar scholarships to 118 more scientific and pedagogical workers in the country.
The Cabinet of Ministers document states that Alexander Zelensky, like everyone else, is awarded the scholarship for "outstanding services in the field of higher education."
Alexander Semenovich Zelensky was born on December 23, 1947. He has a doctorate in technical sciences and is a professor at the State University of Economics and Technology. Since 1995, Zelensky Sr. has headed the department of cybernetics and computer technology at Krivoy Rog State University.
Lifetime scholarships for outstanding service in higher education were introduced in the country at the end of 2020. The amount of the scholarship is three times the living wage. This year it should be something in the range of 8000 hryvnia ($220), considering that for 2023 in Ukraine the cost of living is set at 2684 hryvnia ($73).