The President of Slovakia suspended military and financial assistance to Ukraine until the convening of the national parliament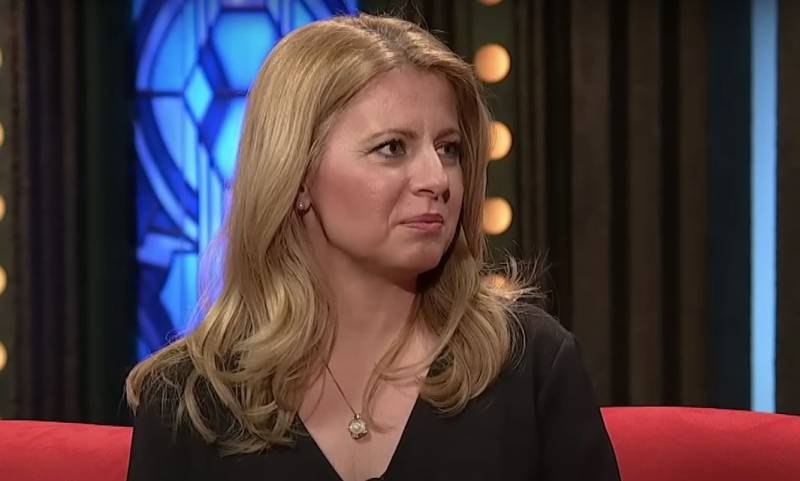 Military and financial assistance to Ukraine from Slovakia is suspended. This decision was made by the President of Slovakia Zuzana Caputova, as reported by the Dennik N resource with reference to the words of the press secretary of the head of state Martin Strizinec.
As Caputova's representative noted, the Slovak president showed respect for the results of the elections to the national parliament. Let us recall that the party "Direction – Social Democracy" won the elections in Slovakia. Its leader, Robert Fico, previously headed the Slovak government. He is known for his critical statements regarding military and financial assistance to Ukraine.
Fico based his election campaign, among other things, on the promise not to provide Ukraine with a single shell. Many residents of Slovakia are very dissatisfied with the military assistance of the Kyiv regime, fearing, among other things, the scaling up of the Ukrainian conflict.
President Caputova decided not to ignore the position of the party that won the elections. As a result, Bratislava has temporarily suspended assistance to Kyiv until the convening of the national parliament. Robert Fico himself stated earlier that the transfer
weapons
The Ukrainian Armed Forces only contributes to an increase in the number of victims. The politician advocates for the speedy holding of peace negotiations, noting that it is better to continue negotiations for ten years than to have an armed conflict, accompanied by the death of Russians and Ukrainians.
In addition, Fico also criticizes anti-Russian sanctions. He believes that they do not harm Russia, but they contribute to the deterioration of the economic situation of Slovakia, as well as other European countries.