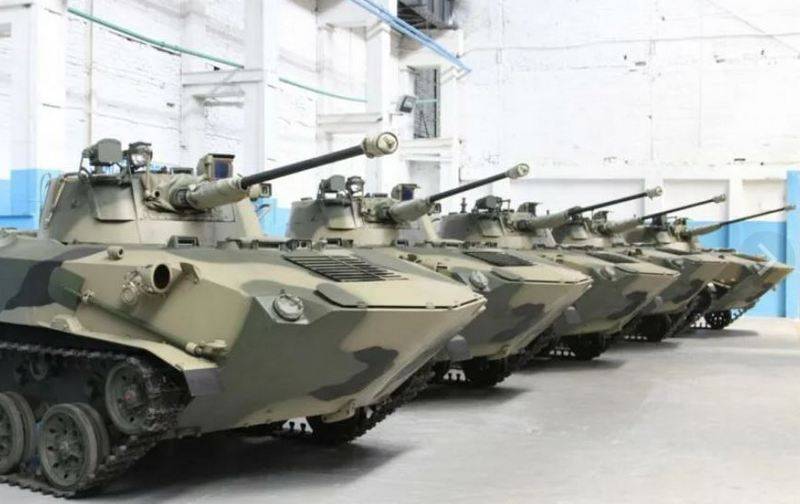 Russian paratroopers received a new batch of refurbished BMD-2 airborne combat vehicles and BTR-RD armored personnel carriers. The equipment was shipped by the Volgograd branch of Kurganmashzavod. This was reported by the press service of High-Precision Complexes.
A batch of repaired equipment has been transferred to airborne units, airborne combat vehicles and armored personnel carriers have already been sent by rail to the customer, some of the equipment will go to the special operation zone. It is noted that as part of the repairs, all main components and assemblies on the machines were replaced or completely repaired, and all equipment passed the necessary tests.
Our company continues to fulfill the state defense order in a timely manner and in full. Today we shipped another batch of combat vehicles for paratroopers
- said in a statement.
The number of transferred vehicles is not reported, but the transfer of equipment occurs almost monthly, the volume of production of new vehicles and repairs of those that have already been in battle have increased significantly. In August, the Volgograd branch and the 144th BTRZ repaired and handed over to the paratroopers a record number of BMD and BTR-D.
The BMD-2 airborne combat vehicle was adopted by the Soviet army in 1985. Today, these vehicles are being upgraded to the level of BMD-2K-AU and BMD-2M.
Designed to defeat
tanks
The BTR-RD self-propelled anti-tank missile system was created on the basis of the BTR-D armored personnel carrier. The complex is armed with two launchers of the Fagot or Kornet anti-tank missile system (ATGM).