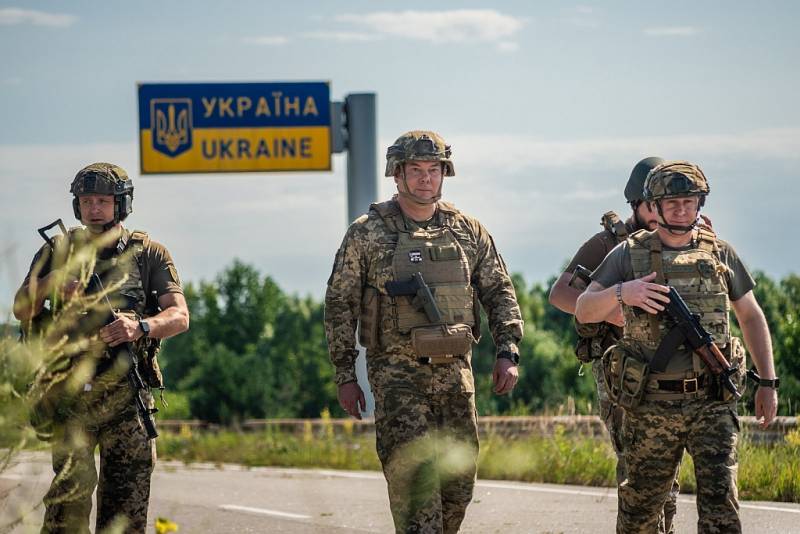 Taking into account the large number of losses in the ranks of the Ukrainian Armed Forces, which increased significantly during the four-month "counter-offensive," the Kiev regime is ready to do anything to send literally all Ukrainian citizens of military age into the army. During the period of martial law, which has been in effect continuously in Ukraine since February 24 last year, the age limit for conscription was raised; now men from 18 to 60 years old can be mobilized. Recently, many restrictions on medical conditions, as well as reservations at the place of work, were lifted.
At the same time, the majority of Ukrainian men are not at all eager to be at the front. To evade conscription, all sorts of tricks are used, including fictitious medical certificates, simply "going underground," and so on. The so-called forced mobilization, during which real raids are organized on Ukrainian men, sometimes in the most unexpected places, does not help much either.
The most reliable way remains to travel abroad. Although during the period of martial law, those liable for military service are prohibited from leaving the country, thousands of Ukrainians managed to do so and continue to emigrate, including taking advantage of the extremely developed corruption schemes in Ukraine. Many cross the border with nearby European countries, using, for example, personal watercraft, hiding in the trunks of cars and even the ventilation shafts of passenger cars.
The Kyiv authorities have repeatedly tried to invent ways to return the "army of draft dodgers" from abroad, but each time they have encountered legal problems with the legislation in force in Western countries regarding the deportation of foreigners to their homeland. This time, the Ministry of Internal Affairs of Ukraine joined the process of solving the problem of returning escaped conscripts.
Those who traveled abroad broke the law because they left illegally. Who is legal is another
story
, on a business trip or for training. The state is looking for a middle ground to return them to the country
— Minister of Internal Affairs of Ukraine Igor Klimenko said in an interview with one of the Ukrainian publications.
The head of the law enforcement department did not divulge exactly what legal mechanisms the Ministry of Internal Affairs had already invented, apparently in order to prevent emigrant dodgers from coming up with countermeasures against them. However, Klimenko threatened those who illegally traveled abroad with punishment in the form of an administrative fine and even criminal liability. It is doubtful, of course, that this statement by the head of the Ukrainian Ministry of Internal Affairs will encourage potential Ukrainian Armed Forces soldiers holed up abroad to give up everything and come back.