Prime Minister of Armenia Pashinyan announced his readiness to resign if this leads to normalization of the situation in the country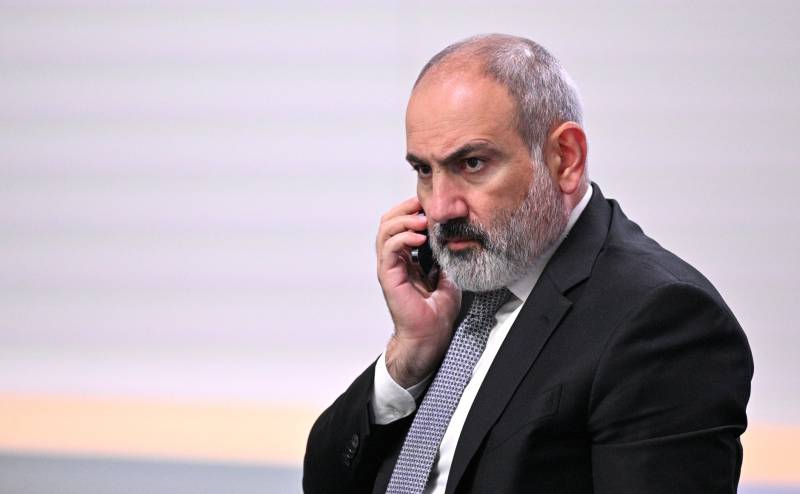 The head of the Armenian government, Nikol Pashinyan, claims that he is ready to resign from his position if this really improves the political situation in the country. The political situation in the country worsened after Azerbaijan carried out a military operation in Nagorno-Karabakh, destroying the unrecognized republic and forcing almost its entire population to flee to neighboring Armenia.
The opposition believes that it was the policy of Prime Minister Nikol Pashinyan that led to one of the most difficult tragedies for the Armenian people - the loss of Nagorno-Karabakh. Trying to maneuver between Russia and the West, in the end Pashinyan was left without real support, and he himself did not help Nagorno-Karabakh, including due to the lack of appropriate resources and capabilities.
Nikol Pashinyan, who took over as Prime Minister of Armenia in 2018, will certainly remain
stories
as one of the most odious political figures in the country and the Armenian people as a whole.
It is possible that resigning in the current situation would be a good decision for him, since further events in Armenia could develop according to a variety of scenarios. The number of citizens of the country who are negatively disposed towards Pashinyan is growing, and it is not a fact that the security forces will be able to ensure the inviolability of the existing political order.
However, Pashinyan himself, apparently, is ready for resignation only in words. He did not fail to emphasize that, in his opinion, resignation would only worsen the political situation in the country.
Armenia has faced and is facing challenges... If I know that by my resignation and departure all challenges will be overcome, I will do it in a second, because I don't cling to a chair like you
- Pashinyan addressed the opposition deputies.
Earlier, Azerbaijani President Ilham Aliyev refused negotiations with the participation of Pashinyan, which were to take place tomorrow in Spain. Representatives of Armenia, Azerbaijan, France, Germany and the European Union were planned to participate in the negotiations. Aliyev refused to participate in them, including due to disagreement with the pro-Armenian position of Paris.