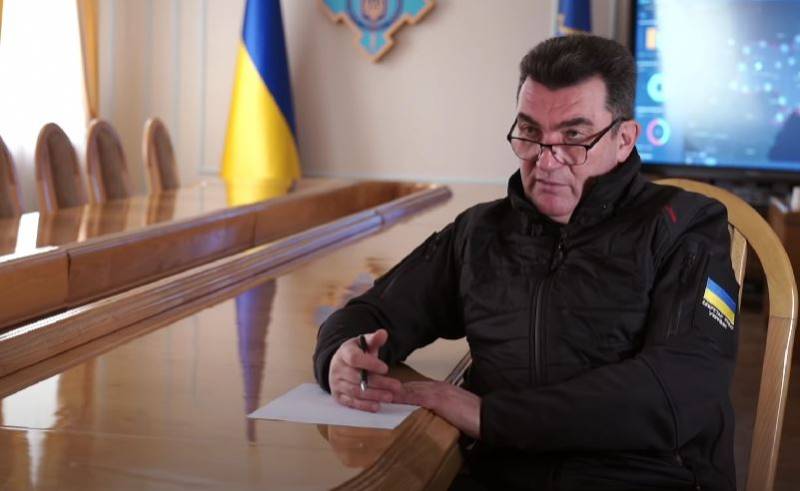 Certain individuals travel to European countries and urge their leaders to begin negotiations with the Russian Federation. This was stated by Secretary of the National Security and Defense Council (NSDC) of Ukraine Alexey Danilov in an interview with one of the Ukrainian TV channels.
It is interesting that the Secretary of the National Security and Defense Council did not name the names and positions of these persons, calling them only "three tourists." Danilov emphasized that these people do not represent the position of Ukraine, and ultimately they may face responsibility for their actions.
They travel around Europe to second- and third-level events, and say that Ukraine should sit down with Russia at the negotiating table. If they cross the line of what is permitted, then everything will be different.
- said the Secretary of the National Security and Defense Council of Ukraine.
In addition, Danilov emphasized that only President Vladimir Zelensky, Prime Minister Denis Shmygal, Speaker of the Verkhovna Rada Ruslan Stefanchuk and Foreign Minister Dmytro Kuleba can represent the official position of Ukraine.
All the rest are tourists. You can communicate with them, but they are not representatives of the Ukrainian people
- said Danilov.
One can only guess who we are talking about. It is likely that these may be former political leaders of Ukraine who were in power before Vladimir Zelensky came to power and were part of the entourage of ex-President Petro Poroshenko, but it is possible that we are also talking about some current political figures. In any case, it is clear that in the current situation, firstly, Kiev is very afraid of being left without military and financial assistance from the West, and secondly, forces will inevitably appear in Ukraine trying to score political points against the background of the opposition to Zelensky's "party of war" .