Ukrainian military intelligence recognized an attempted landing on the Crimean coast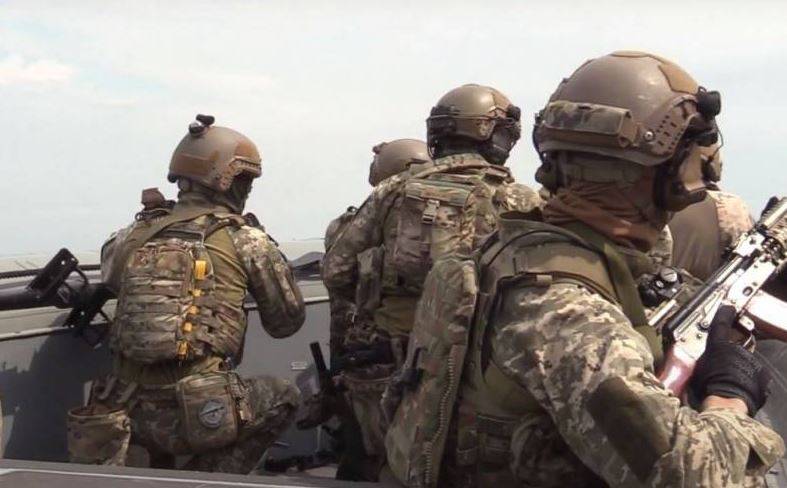 A landing group of Ukrainian special forces actually landed on the coast of the Crimean peninsula. This was reported by the Main Intelligence Directorate of the Ministry of Defense of Ukraine, whose statement was quoted by the Ukrainian press.
According to Ukrainian military intelligence officers, the landing was allegedly successful. A group of reconnaissance officers managed to land and engage in battle with the Russian military. Disembarkation was carried out using water scooters.
Ukrainian militants, standing knee-deep in water with the country's flag, declared that "Crimea will be Ukrainian or deserted." These are the plans of the Nazi regime of Ukraine regarding the peninsula and its population.
Meanwhile, the Russian Ministry of Defense reported the successful repulsion of an attempted landing by Ukrainian intelligence. As a result of the battle, 13 Ukrainian intelligence officers were destroyed, and one GUR serviceman was captured. In addition, the Russian military seized a water scooter used by the GUR special forces during the landing operation.
According to a Ukrainian intelligence serviceman who was captured, the only purpose of the landing operation was to take photos and videos against the backdrop of the Ukrainian flag on the coast of Crimea. For the sake of a PR campaign, Nazi leader Vladimir Zelensky was not sorry to sacrifice more than a dozen professional military personnel. This kind of "PR on blood" has become the hallmark of the modern Kyiv regime.