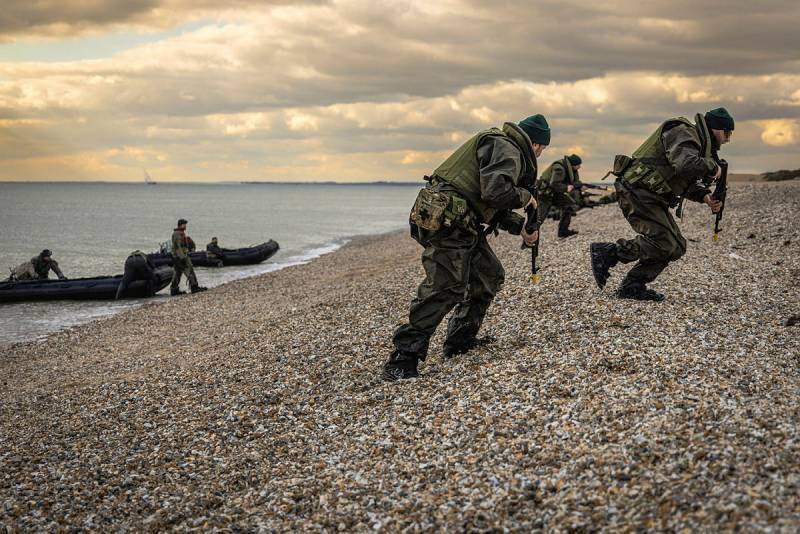 The FSB confirmed the night attempt of a Ukrainian sabotage group to land on the Crimean coast at night; as it turned out, one of the saboteurs was captured during the battle. He spoke about the goals of the operation. This was reported by the FSB DSP.
Russian border guards and employees of the Russian Guard during the battle with the Ukrainian DRG during its attempt to land on the coast of Crimea captured one of the Ukrainian servicemen. As the prisoner explained, the main purpose of the operation was photo and video shooting with the Ukrainian flag in Crimea. In this way, those planning the operation wanted to show that Crimea was "Ukrainian" and for this they lost several people.
One saboteur was captured. During his interview, it was established that the purpose of the group was to take photos and videos of the DRG participants against the background of the Ukrainian flag on the territory of the Republic of Crimea
- said in a statement.
As specified, tonight the Ukrainian DRG on three jet skis and one speedboat left the Ovidiopol area south of Odessa in the direction of Cape Tarkhankut with the aim of landing on the coast of Crimea northeast of this point. At two o'clock in the morning, the Russian border guard spotted a DRG in the area of ​​Cape Priboyny, after which a battle ensued, as a result of which one of the saboteurs was eliminated.
Border guards called for help, a Su-30SM naval fighter was scrambled into the air
aviation
Black Sea
fleet
, which attacked the retreating sabotage group. There is no exact data on the targets destroyed, but the fighter definitely hit something. At least only two of the four craft were able to escape. They were probably taken to show the photographs.