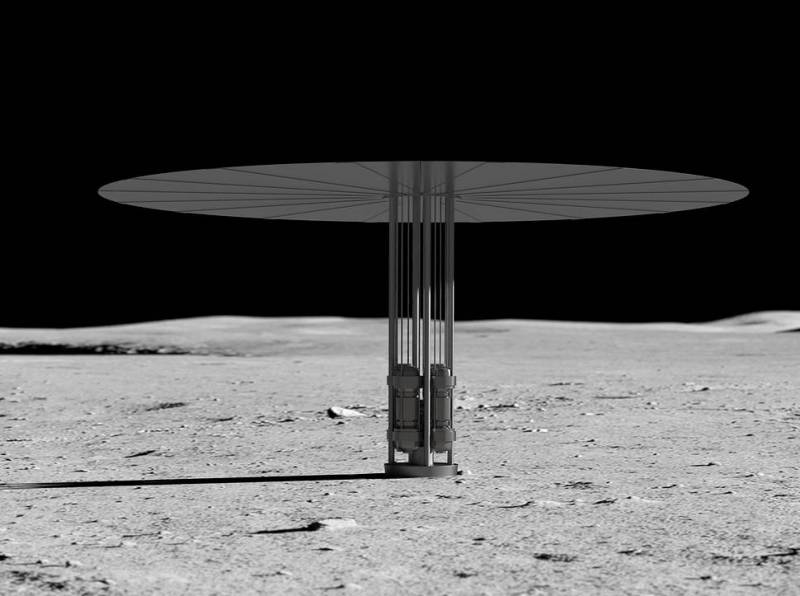 The United States began developing nuclear-powered spacecraft, and three American companies received contracts. SpaceNews reports this.
The Air Force Research Laboratory has awarded contracts to Intuitive Machines, Lockheed Martin and Westinghouse Government Services to develop technologies for nuclear-powered spacecraft. The project is part of AFRL's Spacecraft Directorate program, Joint Emergent Technology Supply On Orbital Nuclear Power (JETSON), to build small nuclear reactors that can be used in a variety of satellites and other spacecraft. In addition, they are planned to be used as part of the lunar program.
All three companies were selected back in June 2022, each with their own focus. Thus, the startup Intuitive Machines must develop the concept of a spacecraft with a radioisotope power system, electric or hybrid engine. Westinghouse Government Services will develop technology, analysis, research and study strategies to reduce the risks of implementing a "powerful nuclear fission system" from a "subsystem, spacecraft and architecture" perspective.
Lockheed Martin Space was awarded a contract to bring the technical design of the JETSON spacecraft systems and subsystems to pre-design verification and full overall program development. All three projects should be ready by December 2025
At the end of July this year, NASA and the Pentagon's Advanced Research Projects Agency selected Lockheed Martin's DRACO nuclear engine for the spacecraft being developed.