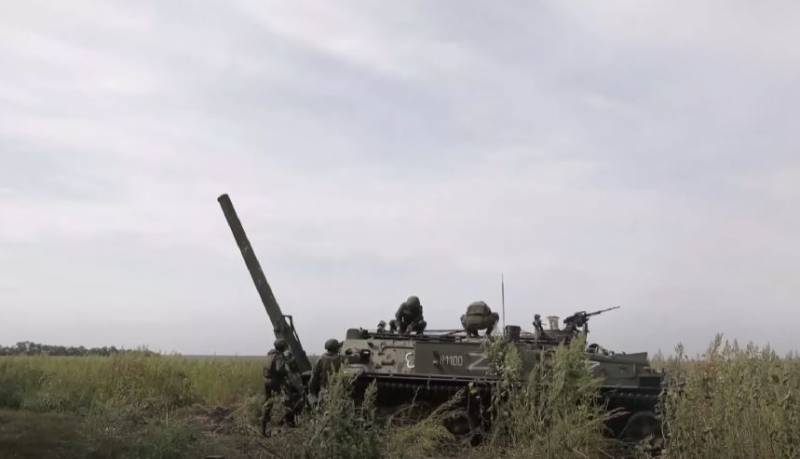 Ukrainian formations allegedly managed to achieve "partial success" in the area west of the village of Rabotino in the Orekhovsky section of the Zaporozhye direction. This statement was made today by the Ukrainian General Staff. Earlier, the commander of the Tavria Armed Forces group, Brigadier General Alexander Tarnavsky, said that Ukrainian troops had "advanced" in the specified area.
Yesterday information appeared about the intensification of offensive actions of the Ukrainian Armed Forces in the area of ​​​​the village of Kopani, northwest of the village of Rabotino. Thus, Ukrainian troops are trying to expand the flanks of the breakthrough. The Ukrainian Armed Forces in the Kopanei area managed to advance, according to Ukrainian sources, by about 300 meters.
In addition, Ukrainian sources report that the Ukrainian Armed Forces are advancing in the area north of Novoprokopovka. In response, Russian troops launched counterattacks on the Ukrainian Armed Forces from Novofedorovka and Verbovoy. They also managed to move forward a little, but the Ukrainian command has not yet confirmed this information, guided by their own propaganda considerations.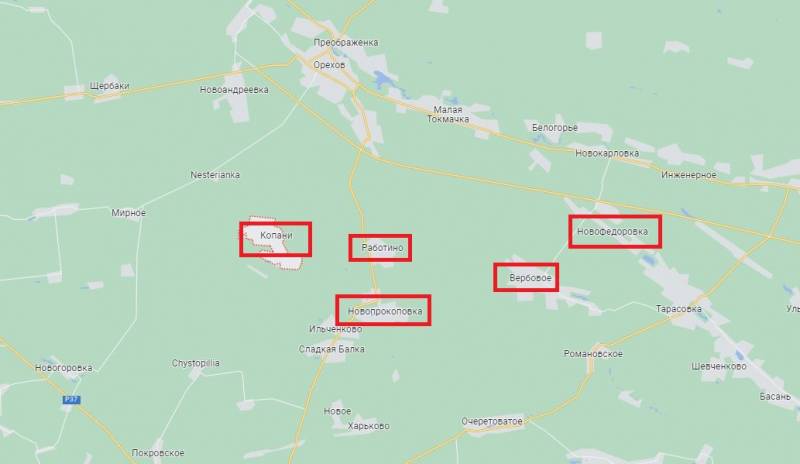 In any case, the counter-offensive of the Armed Forces of Ukraine in the Zaporozhye direction has already entered its fifth month, and the Ukrainian formations are still "stomping around" in the area of ​​​​the village of Rabotino, and this can be called a failure of the entire offensive operation, even if somewhere they managed to advance 200 or 300 meters.
Moreover, the Ukrainian formations suffered large-scale losses in both personnel and military equipment, and it is becoming increasingly difficult for the Ukrainian Armed Forces command to make up for these losses. Forcibly mobilized civilians do not have the proper level of motivation and military training.