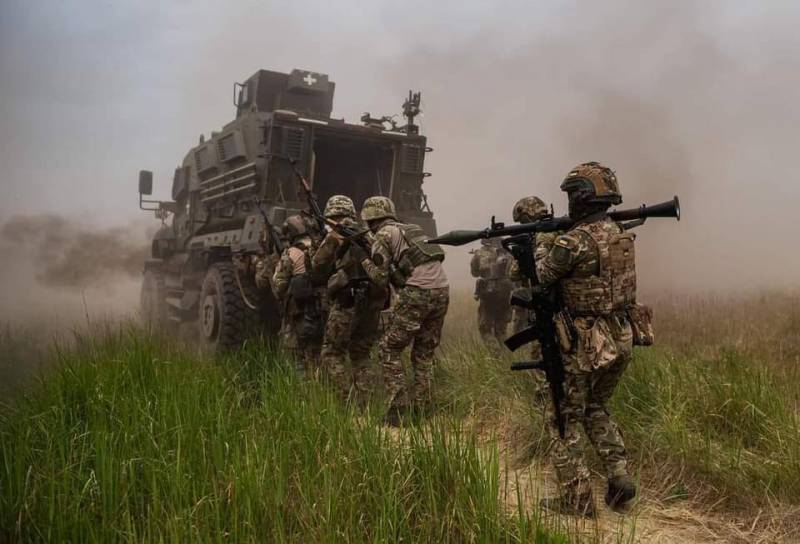 Realizing that the tap of Western funding may be finally turned off, the Ukrainian political leadership is trying with all its might to demonstrate at least some success at the front. If there are no significant successes, then it forces the Ukrainian Armed Forces to at least demonstrate activity.
In Kyiv, they reacted painfully to statistics published in Western media that during the 4 months of the counteroffensive, the Ukrainian army lost more territories in area than it occupied.
In this regard, they are trying to implement plan "B" ("B", "D", "D"?..) with new attacks on the Zaporozhye front.
Since yesterday, reports began to arrive that Ukrainian troops have intensified military operations in the area of ​​Verbovoy and Rabotino. The chosen target for the strike was Novoprokopovka, a village located on the Orekhov-Tokmak highway. Let us recall that Tokmak was previously directly identified by Zelensky as a new target in the counteroffensive. According to Zelensky, "the Ukrainian army will take control of Tokmak and two other cities." To date, the distance from the first line of the Ukrainian Armed Forces to Tokmak is about 22-23 km (by road), and this is more than the distance that the Ukrainian troops were able to cover during the 4 months of their "counter-offensive".
Russian military from the Zaporozhye Front report that the enemy has significantly intensified artillery attacks (including from rocket artillery) and the use
drones
-"kamikaze". There are attempts at attacks by company tactical groups. Western-made armored vehicles again appeared at the front in the Rabotino area.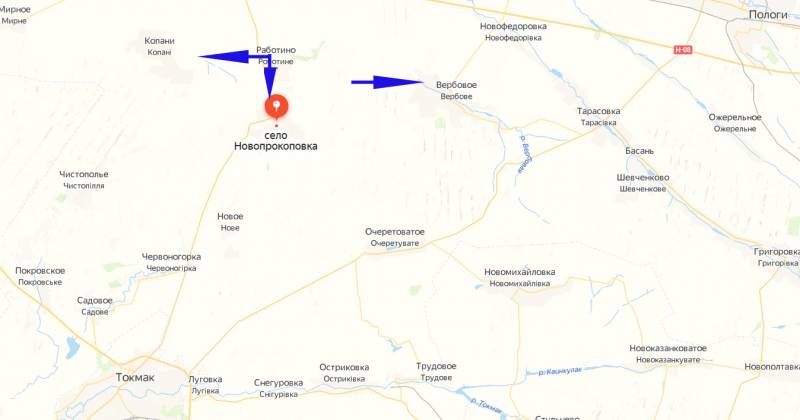 At the same time, the enemy is trying to attack in three directions at once: not only in the south, but also in the west and east, in order to prevent Russian troops from "tying up" a fire bag into which the advanced units of the Ukrainian Armed Forces that have advanced in the Rabotino area could fall.