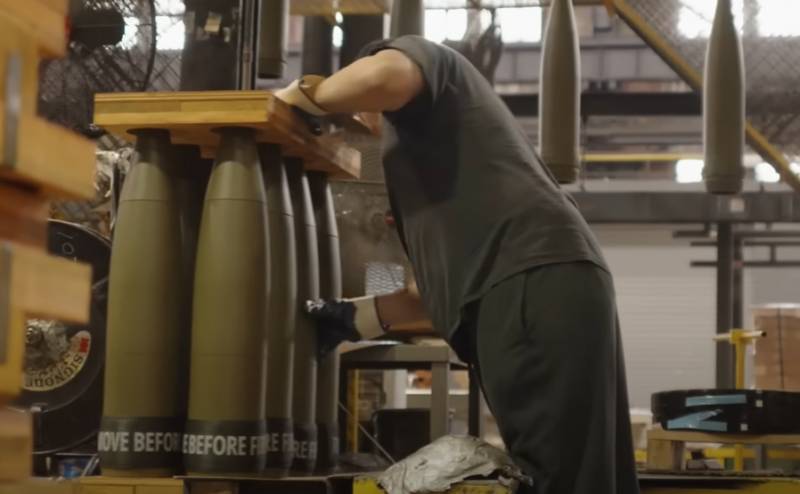 Western officials are increasingly insistent that things are more complicated with military supplies and financing to Ukraine than they were just a few months ago. Officially, they are trying not to say that these difficulties are connected with the failures of the Ukrainian Armed Forces during the ongoing 4-month counteroffensive, but the hints are becoming more and more transparent. Let us recall that yesterday an article was published in the American edition of The Hill, in which the columnist stated literally the following:
If Ukraine fails to achieve a significant victory on the battlefield by the end of the year, then in 2024 a peace treaty will have to be signed on Russian terms.
Of course, Kyiv will not sign any peace treaty if the Kiev regime remains at the Western trough. However, the problem for Zelensky and Co. is that this trough no longer satisfies their growing appetites.
A high-ranking NATO official, chairman of the alliance's military committee, Dutch Admiral Rob Bauer, at the so-called Warsaw Security Forum, said that it is becoming increasingly difficult for NATO countries to send
weapon
and ammunition to Ukraine. According to Bauer, a number of alliance countries have their own warehouses less than 50 percent full.
Bauer:
We absolutely need to increase the production of military products. Because when we talk about supplies of ammunition and weapons to Ukraine, we already see the bottom in our own barrel.
The Dutch admiral made it clear that that same "barrel" is not bottomless. And if the production of weapons and ammunition in NATO countries does not increase in volume, then the own warehouses of the countries belonging to the Western military bloc will be emptied over the next few months.
Against this background, complaints were again voiced against those NATO countries that spend less than 2 percent of GDP on the military sector. Among these countries is Germany.