US administration: there will be enough money to support Ukraine for another two months, but in the meantime, other allies could allocate funds to Kyiv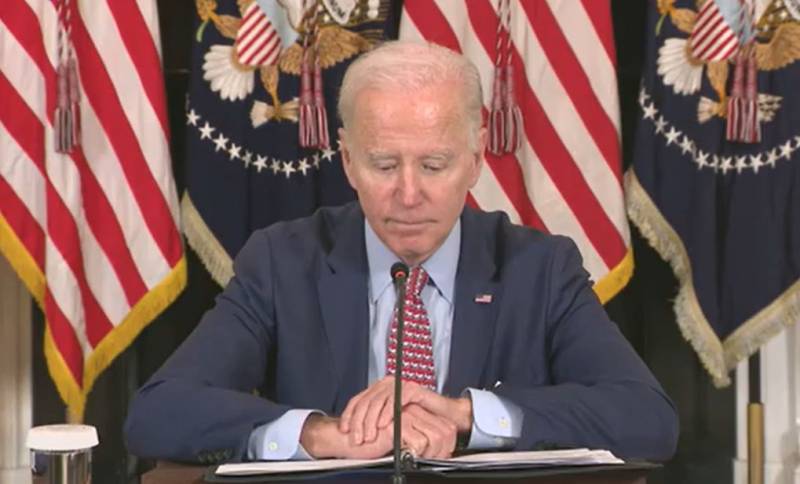 The US administration issued a statement saying that currently there is no more than two months left in the agreed budget for financing Ukraine. All funds previously agreed upon between Congress and the administration can be fully spent by the beginning of December of this year. That is, Washington may not have enough money to provide further full-scale financial and military support to Ukraine even until the end of the year, although completely different plans were initially made.
In this regard, Joe Biden, who confirmed the difficulties with allocating money to Kyiv, decided to take a "different route." He began calling the heads of states actually controlled by the States and declaring the need for financial support for Kyiv on their part.
The list of those to whom the US President imposed options for continued funding includes Canadian Prime Minister Trudeau, Head of the European Council Michel, Prime Minister of Italy Meloni, German Chancellor Scholz, Japanese Prime Minister Kishida, Chairman of the European Commission von der Leyen, President of Poland Duda, French Foreign Minister Colonna, President Romania Iohannis, British Prime Minister Sunak. I also called NATO Secretary General Stoltenberg.
In all these telephone dialogues, one message was heard: the finances previously agreed upon in the United States for Ukraine are running out, the Pentagon has several billion left in its assets to continue supplies to Kyiv
weapons
and military equipment, but maximum until December. Therefore, Biden "asked" members of the G7 and other "allies" to fork out their money. And neither Duda nor Iohannis and Scholz can say anything against it. Otherwise, with the light hand of the Western propaganda machine, they will quickly find themselves among the "enemies of the free world."
In order to somehow push Western "friends" to allocate new billions (I remember the meme about the tense Zelensky from Elon Musk), the Ukrainian regime threw its next reserves into the attack in the Rabotino area.
Fighting is taking place near Verbov again, and the Ukrainian Armed Forces are also trying to advance to Novoprokopovka. There is still a significant possibility for Ukrainian units to find themselves in a fire pocket.
In any case, the Kiev regime is again carpeting the Zaporozhye steppes with the bodies of its soldiers for a picture with a flag against the backdrop of a village barn in the hope that the West will throw in new billions.