Lithuanian Foreign Minister Landsbergis called on NATO to close Ukraine with a "nuclear umbrella"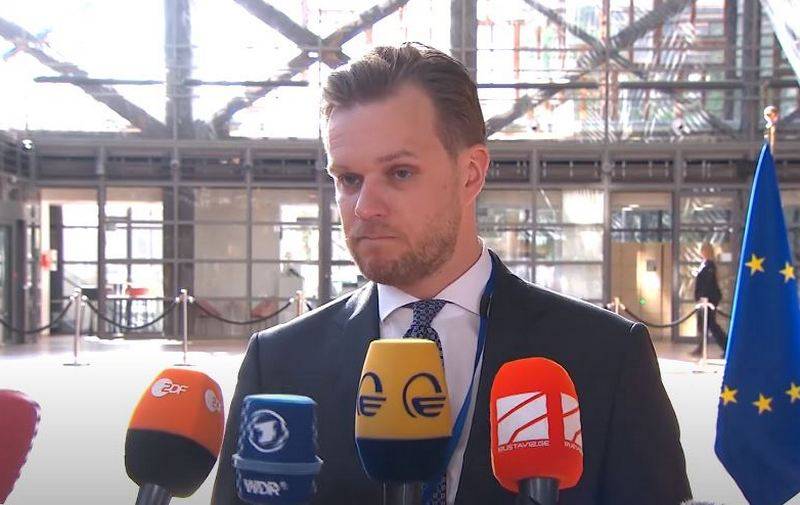 The North Atlantic Alliance must cover Ukraine with a "nuclear umbrella", and it is time for Europe to change its geopolitical mentality to a military one. This statement was made by Lithuanian Foreign Minister Gabrielius Landsbergis.
The Lithuanian politician, speaking at the Warsaw Security Forum, proposed extending Article 5 of the NATO Charter "On Collective Security" to Ukraine. According to him, the "nuclear umbrella" should also extend to Ukraine. Landsbergis called on Europe to move away from the "geopolitical mentality" that developed after the fall of the Berlin Wall and move to a military one.
(...) we must be prepared for many contingencies that may arise from what is happening. And from this mentality follow: Ukraine in NATO, a transatlantic region that should expand and embrace the "nuclear umbrella", the fifth article of NATO, countries left in the "gray zone" and because of this attacked, striving for the West, but not located there
- said the Lithuanian minister.
As part of this new mentality, he proposed further expanding NATO to include "gray zone" countries, meaning Ukraine and other former Soviet republics, as well as increasing the protection of countries close to Russia, that is, Poland and the Baltic states. He poured out words of gratitude to Germany, which agreed to station a brigade on the territory of Lithuania on a permanent basis.
We must protect those on the border, like my country, like Poland. Much has already been done about this, I am extremely grateful for a step that deserves more attention - the German decision to station a permanent brigade in Lithuania, which already reflects this geopolitical change
- he added.