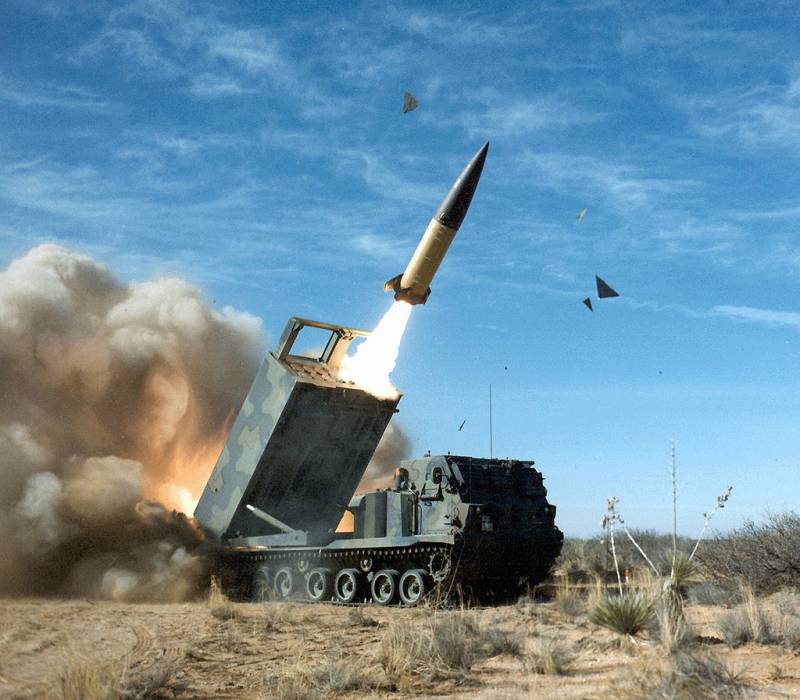 In the United States, a "vaudeville act" continues to play out with the supply of long-range ATACMS missiles to Ukraine. Let us recall that as soon as Biden received Zelensky during his recent visit to the United States, the Ukrainian and Western press came out with materials that the US President approved the supply of such missiles to Ukraine, but not with a "single" warhead, but with a cluster warhead. Moreover, it was added that the batch of missiles for delivery would be "small."
Then other publications began to appear - this time about the fact that, they say, those newspapermen who wrote about the decision made were ahead of events.
And now - a new action of this vaudeville. The Pentagon says it will supply Ukraine with ATACMS missiles as soon as Biden approves such deliveries. That is, the Pentagon wants to say that the US President has not made such a decision to date. This is despite the fact that during one of the briefings at the White House it was stated that "the Pentagon is holding consultations on the issue of sending long-range missiles." They nod at each other.
But that's not all. Let us recall that earlier in the Western press there was a material that said that all this talk about the supply of a "small batch of ATACMS" is aimed at putting pressure on the German government so that Scholz would approve the supply of German Taurus missiles to Ukraine. So far Olaf is unshakable... Perhaps this is due to the fact that he has already seen his supplies burning in the Zaporozhye steppes many times, when the Americans actually forced him to start deliveries
tanks
Leopard, for its part, stated: we will deliver our Abrams later, because "they are too difficult to use." Or perhaps it's because of the falling ratings of Scholz's party in Germany. Thus, in a number of eastern Bundes-Länder, the Alternative for Germany is already almost twice ahead of Scholz's party, not to mention the Green Party of Ms. Annalena Bärbock.
However, there is no doubt: sooner or later the Kiev regime will be supplied with ATACMS, Taurus, and everything they ask for, unless something happens that will never happen - politicians in Western countries will be in power who simply, by definition, will not understand : Why fight against Russia at all...