Shoigu confirmed that the Russian Ministry of Defense has no plans for a new mobilization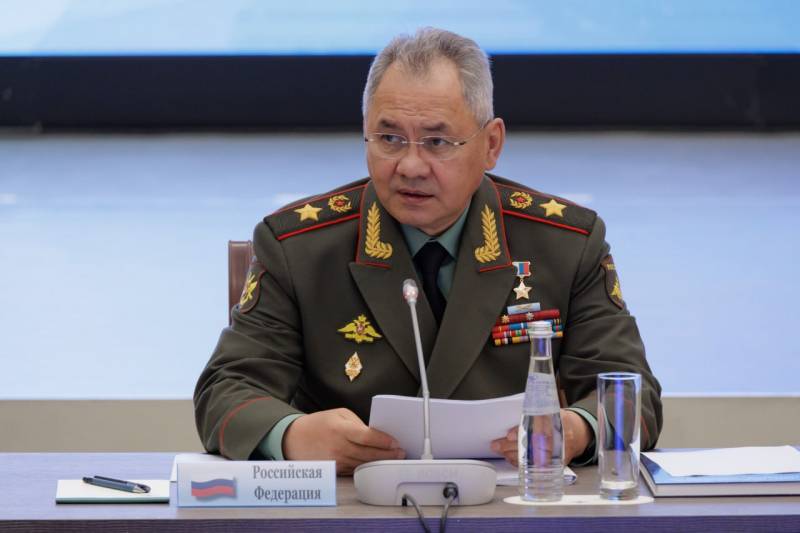 There will be no additional mobilization in Russia; all messages on this topic are Ukrainian and Western propaganda. The Russian General Staff has no plans to call up additional reserve troops. This was stated by Defense Minister Sergei Shoigu in his opening remarks at a thematic conference call with the leadership of the Russian Armed Forces.
The head of the military department confirmed the absence of plans for the second, third and subsequent mobilizations in Russia, as Ukrainian information dumps present it. According to him, today the Russian Armed Forces have the necessary number of personnel to conduct a special operation.
The Ministry of Defense relied on volunteers and it worked; since the beginning of 2023, 335 thousand people have already signed contracts with the military department, and the number of those willing is not decreasing, but on the contrary, increasing. More than 50 thousand contracts were signed in September alone.
The General Staff has no plans for additional mobilization. The Armed Forces have the necessary number of military personnel to conduct a special military operation
- declared Shoigu.
As the minister emphasized, the patriotic position of our citizens plays a big role in this; Russian subjects, large enterprises, corporations, and the Russian Cossacks make a significant contribution. In the regions, registered units are formed and equipped. The minister made special mention of Chechnya, where three motorized rifle regiments and three motorized rifle battalions were formed, performing tasks in the special operation zone.
It is worth noting that from time to time Ukrainian and Western propaganda throw in another fake about a new wave of mobilization allegedly planned in Russia, after which they actively promote it, especially in the Russian segment of the Internet. The latest rumor was made quite recently; it was claimed that conscripts called up as part of the autumn conscription would be sent to serve in new regions and in the Northern Military District zone.