Western media: The command of the Armed Forces of Ukraine tried to find out from NATO generals in Kyiv what tactics to use if the counteroffensive continued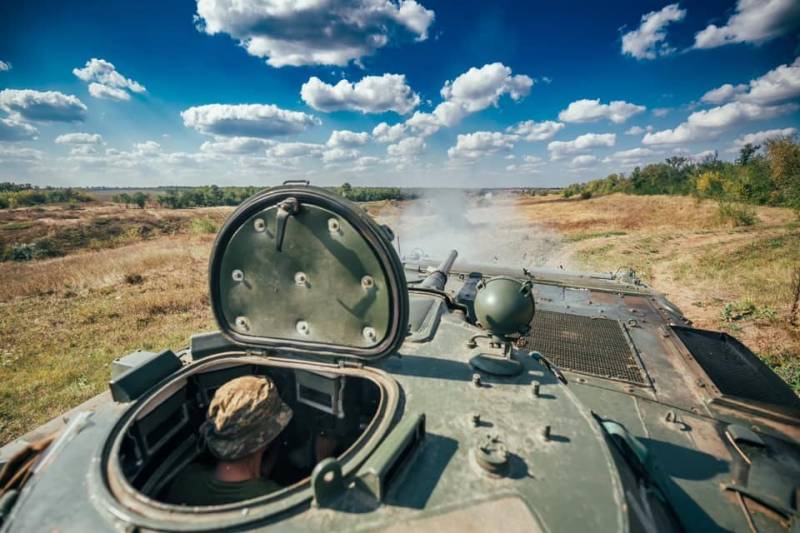 Western media resources write that the Ukrainian command, during a recent visit of senior NATO officials to Kyiv, asked them for options on what tactics to follow when carrying out a further counter-offensive. Let us remind you that today, October 3, the Ukrainian "neumovir counter-offensive," so to speak, turns exactly 4 months old. During this time, the number of irretrievable losses of the Ukrainian Armed Forces managed to exceed 80 thousand people. Ukrainian troops suffered the greatest losses in manpower and equipment in the Zaporozhye direction.
It is reported that the Commander-in-Chief of the Armed Forces of Ukraine tried to get an answer from the Chief of the General Staff of the British Army, Tony Radakin, to the question of what to do with further tactics and whether it was time to thoroughly move on to defensive actions.
The Western press does not write what exactly Radakin answered to Zaluzhny. However, it is quite clear that the West will not allow the Ukrainian armed forces to completely abandon attempts to conduct assault operations. That is why the topic is being discussed that already in October the Ukrainian Armed Forces may try to launch a new attempt at a counter-offensive - with the goal of seizing the Zaporozhye nuclear power plant, in order to then use it both as a springboard and as an option for blackmail (for a second, nuclear).
Let us recall that previously the Ukrainian Armed Forces used various tactics. These included attacks by large forces (especially at the first stage of the counteroffensive), and actions by small assault groups where Western intelligence identified certain shortcomings in the defense of the Russian Armed Forces. It was also a return from the second tactic to the first, plus the tactic of massive use of artillery with Western cluster munitions. However, none of these combat tactics allowed the Ukrainian Armed Forces to achieve the goals that were voiced before the start of the counteroffensive. Now the command of the Armed Forces of Ukraine is waiting for advice from Western supervisors on how to deal with the counter-offensive in the future.