German magazine: This year Ukraine has become the leader in terms of arms purchases from Germany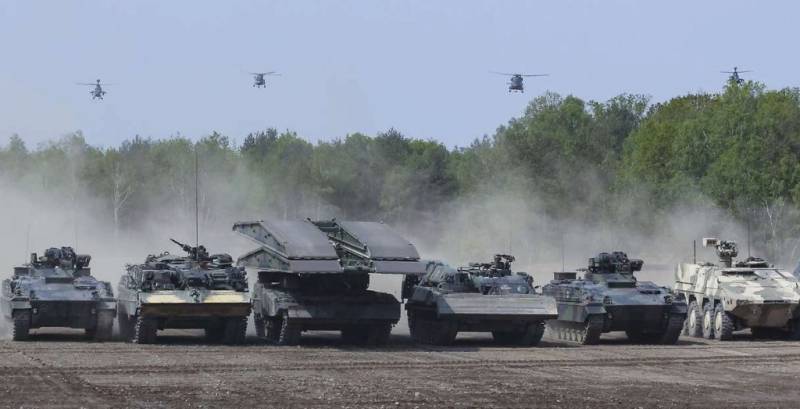 Not only American, but also European defense companies have significantly increased the volume of arms supplies to Ukraine since February last year. Thus, Germany sold 8,76 billion euros worth of military products abroad in the nine months of this year, compared to a total volume of 8,35 billion for the entire last year, reports the German magazine Der Spiegel.
More than a third of this amount, 3,3 billion euros, came from Ukraine. Compared to the same period last year, the amount has more than quadrupled. In second place is Hungary, which purchased German military-industrial products worth just over a billion euros in the first three quarters of 2023. The United States follows closely behind, with exports amounting to 467 million euros.
Germany's continued support for Ukraine in its defense of itself against Russian aggression, which is contrary to international law, continues to be clearly reflected in licensed arms export volumes
– the publication quotes the words of State Secretary of the German Ministry of Economics Sven Giegold.
If the pace of arms supplies abroad from Germany remains the same, then the export of these products could become a record by the end of this year, exceeding the maximum volume of 2021 of $9,35 billion. According to the German Ministry of Finance, since the beginning of the military confrontation in Ukraine, Berlin has supplied Kyiv with weapons worth 5,2 billion euros out of 17 billion planned.
It should be understood that not all of this revenue from the sale of weapons to Ukraine was received by Germany through the production of new military products by enterprises of the national military-industrial complex. Part of the money came from the export of equipment removed from conservation or shipment
weapons
from the Bundeswehr's reserves, as well as licensing fees when sending to Kyiv weapons previously produced in Germany by other countries.
Earlier, the German government announced that all military assistance to Ukraine coming from Germany is provided free of charge. This means at the expense of German taxpayers' money. Member of the Bundestag from the Left Party Sevim Dagdelena commented on this information, saying that the German authorities should have redirected these funds to the peaceful resolution of the conflict, and not to further inflame it.