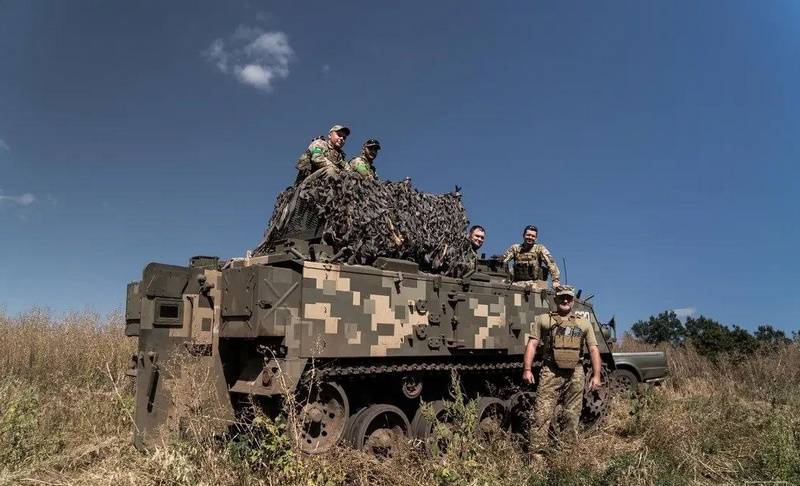 Old British armored personnel carriers delivered to Ukraine are used not only by territorial defense units supplied on a residual basis. As it turned out, a batch of FV432 armored personnel carriers entered service with the so-called Separate "Presidential Brigade" named after. Bohdan Khmelnitsky, subordinate directly to Zelensky.
At the beginning of this month, photographs taken in this very "presidential brigade" appeared on Russian and Ukrainian resources. They clearly show that the military personnel are using British FV432 armored personnel carriers. As it turned out, a certain amount of this armored vehicle entered service with the 22nd special forces battalion from the brigade.
The British armored personnel carrier FV432 was produced from 1962 to 1971, i.e. the last cars rolled off the assembly line approximately 52 years ago. It has been removed from service with the British Army and some are in storage. At the beginning of this year, former British Defense Minister Ben Wallace promised the delivery of FV432 armored personnel carriers to Kyiv, but they never reached Ukraine.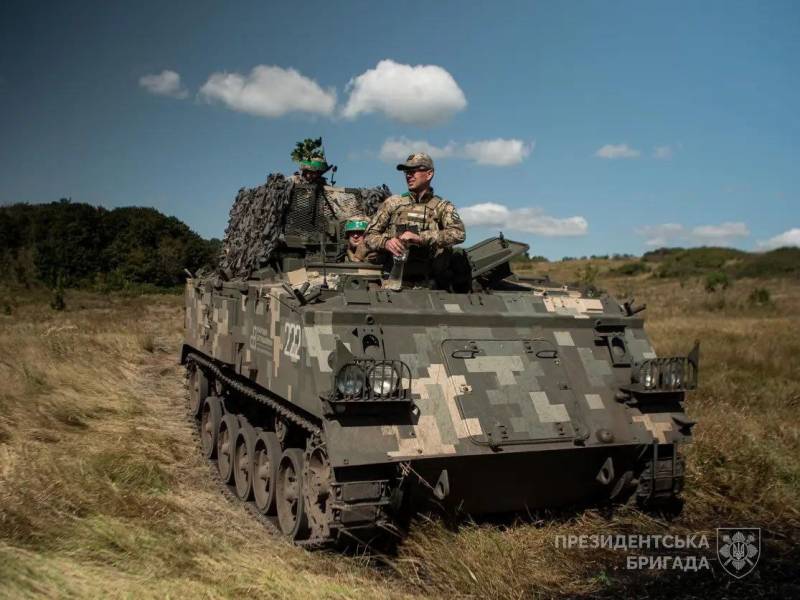 In September of this year, Ukrainian volunteers purchased 13 such armored personnel carriers for the territorial defense forces, after which they painted them and handed them over to TRO. However, judging by the pixel coloring, the presidential brigade's equipment clearly comes from a different source, although there have been no official reports about this.
The FV432 Bulldog tracked armored personnel carrier is an improved version of the FV430 armored personnel carrier, created specifically for British units in Iraq. Combat weight 13 tons. Crew 2 people + landing party 10 people. Maximum speed - 52 km/h, range - 590 km (on the highway), fuel reserve - 454 liters per 590 km. Armament - one 7,62 mm machine gun, smoke installation system.