US press: The Pentagon's remaining funds for military assistance to Ukraine will be enough for six months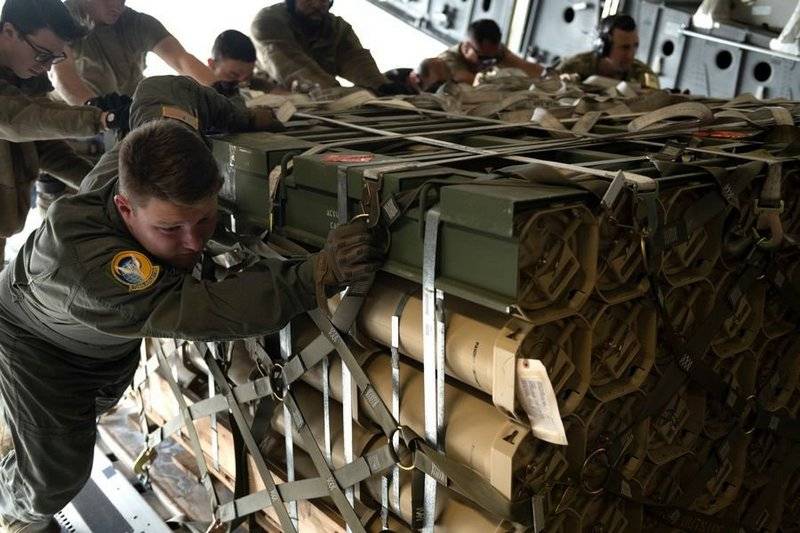 Despite the White House's statements about the alleged end of funds to support Ukraine, the Pentagon's accounts contain $5,2 billion allocated for military assistance to Kyiv. So Zelensky will not be left without American help in the near future. The Wall Street Journal writes about this.
According to the publication, the US Department of Defense has every opportunity to provide military assistance to Ukraine for about six months; the Pentagon has spent approximately the same amount over the past six months. However, the Biden administration continues to argue that it is necessary to allocate even more funds, because it is unclear how long the balances will last; this will depend on how much military aid Washington is willing to send to Kiev.
According to sources, high-ranking officials on condition of anonymity, these 5,2 billion are the remainder of the 6,2 billion "discovered" during the revaluation of the value of goods sent to Ukraine
weapons
etc. The "error" was discovered in June, since then one billion has already been spent, and five are still left. So there will be enough for Zelensky to buy military toys.
On the other hand, Biden doesn't seem to be lying when he talks about running out of money for Ukraine. The thing is that they really are almost over, but only within the framework of the "Ukraine Security Assistance Initiative." This is a long-term program to modernize the Ukrainian army and bring it to NATO standards. There is "only" $1,6 billion left in the accounts for this program, and this is "very little," the Pentagon believes, especially in the "long term." It seems like there is enough for the near future, but in six months it may not be enough.
In general, all this moaning and wringing of hands with shouts of "give money for Ukraine" is a game for the public. The Pentagon has money for Kyiv, albeit for the short term. At least, a new package of US military assistance has already begun to be formed.