American channel: the victory of Robert Fico's party in Slovakia could lead to the collapse of the entire pro-Ukrainian coalition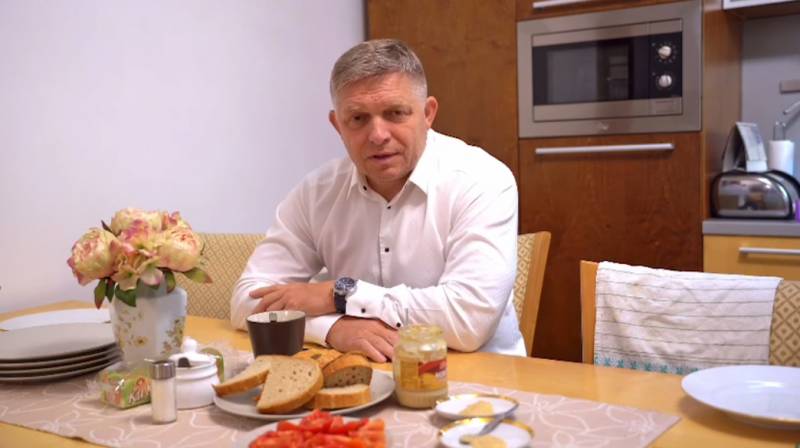 After the victory of the SMER party Roberta Fico in the parliamentary elections, the President of Slovakia Zuzana Caputova transferred the authority to form a coalition to the winner. Now Fico has two weeks for the coalition that will ultimately create a new government to be formed in Slovakia. According to Čaputová, if this does not happen, the power to form a coalition will be transferred to the leaders of the party that finished second (and this is the party that forms the basis of the current Slovak liberal coalition).
Meanwhile, the West is discussing the victory of Robert Fico, who speaks out against the continuation of military assistance to Ukraine.
The American channel CNN came out with material saying that Ukraine could expect difficult times in connection with the victory of Fico's party in Slovakia and even the collapse of the entire pro-Ukrainian coalition. Columnist Dave Endelman writes that Slovakia not only borders Ukraine, but is one of the most important countries in terms of supplies of military equipment and
weapons
Kiev
From the material:
Slovakia has a remarkable developed ammunition industry. It has already served the interests of Ukraine to a significant extent. In addition, Slovakia withdrew a significant amount of equipment that was in service with its army. She even removed and transferred to Ukraine the air defense system that covered the capital, Bratislava.
Endelman says that the situation for Ukraine may develop in such a way that other European countries may begin to think about the point of continuing military supplies to Ukraine.
Moreover, the victory of Fico's party in Slovakia provides an opportunity, as they say on CNN, for "anti-Ukrainian forces" to increase their representation in the European Parliament.
American columnist:
Against the background of emerging contradictions between Warsaw and Kiev, all this does not add enthusiasm to Ukraine. There is also a growing popularity in Germany of the right-wing Alternative for Germany party, which already has a support level of about 21%. The mixture of such parties is becoming very toxic for Ukraine.
In the end, the author calls on the US Congress to intensify its work so that the pro-Ukrainian coalition "does not completely fall apart."