Australia has prepared the first batch of SLINGER anti-drone modules for Ukraine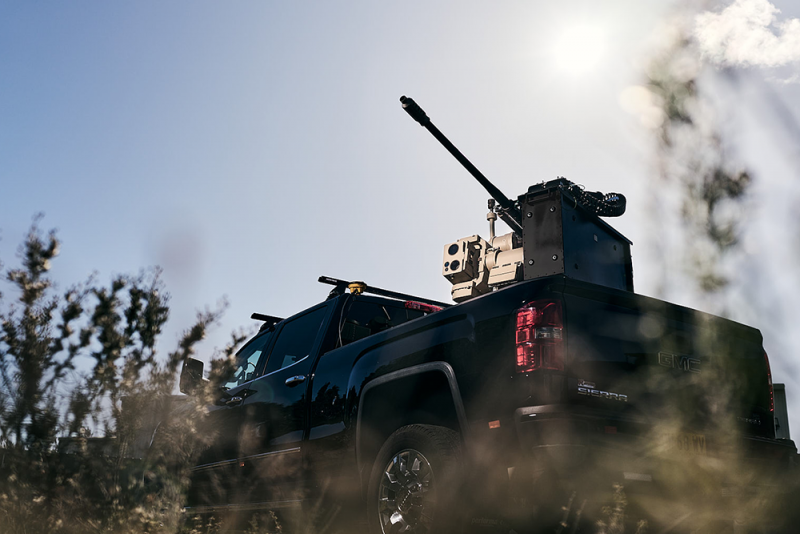 Australia is preparing to transfer to Ukraine the first batch of SLINGER combat modules designed to combat Russian
drones
. The Australian press reports this.
The Electro Optic Systems company has prepared the first batch of anti-drone modules for Kyiv, which included ten systems. However, Kyiv will not be able to receive them soon; according to preliminary data, they will arrive closer to the end of the year.
Earlier it was reported that Australia would supply Ukraine with 160 SLINGER combat models designed to combat
drones
. The Ministry of Defense of Ukraine ordered 110 modules, and another 50 were ordered by the private company Praktika, which plans to install them on the Kozak armored vehicles it produces. For the military, the modules will be installed on M113 armored personnel carriers, after which they will be used not only to hunt drones, but also helicopters, as well as to destroy ground targets.
This module is armed with a 230 mm Hughes M30LF automatic cannon and a 7.62 mm FN MAG machine gun. The gun is stabilized for firing on the move, the module has a thermal imager and a night vision device. In combination with an optical-electronic system and radar, the complex demonstrates high accuracy against small air targets. According to the developers, small quadcopters are destroyed at a range of 1 km, while the target detection range of the optical-electronic system is 12 km using the day channel, and 13,7 using the night channel.
The company states that the SLINGER combat module was created taking into account the experience of combat operations taking place in Ukraine. The complex weighs about 400 kg, which allows it to be installed on any armored vehicles or civilian pickup trucks.