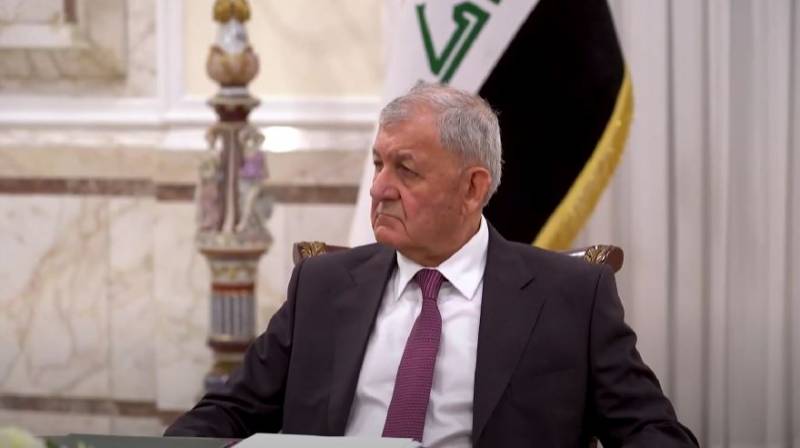 Baghdad opposes Turkey's military presence or attacks
aviation
strikes by Turkish troops on the territory of Iraqi Kurdistan. This was stated by Iraqi President Abdul-Latif Rashid, reports the Reuters news agency.
Earlier, the Turkish armed forces once again attacked from the air targets of Kurdish forces in northern Iraq. According to Ankara, 20 facilities of the Kurdistan Workers' Party (PKK), which is recognized as a terrorist organization in Turkey, were destroyed as a result of air attacks.
The strikes on the territory of Iraqi Kurdistan followed a car bombing in Ankara. The Kurdistan Workers' Party claimed responsibility for the explosion.
Let us note that Turkey has long been demonstrating military activity in northern Iraq, taking advantage of the weakness of the central government of this Arab country. For example, Turkish special forces units were sent to Iraqi Kurdistan.
The Iraqi President said that Turkish strikes are killing civilians and visitors to the region. He expressed hope for an agreement between Baghdad and Ankara, similar to the previously concluded agreements with Tehran. However, in reality, we can only observe a banal implementation of the "right of the strong." Realizing that neither Iraq nor Syria can currently give Turkish troops a worthy rebuff, Ankara is conducting its military operations on the territories of sovereign states, confident in its complete impunity.