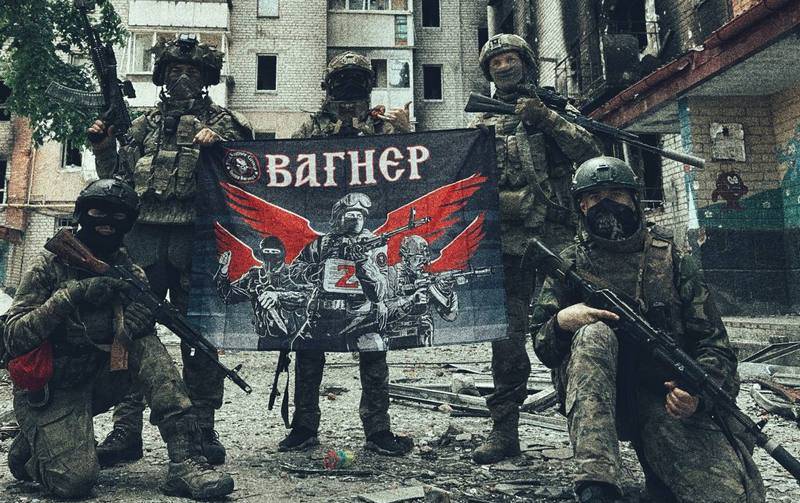 The first assault detachments of the Wagner PMC are flying from Africa to Russia; they will join the fighting on one of the sections of the contact line. The main part of the "Orchestra" returns to the Northern Military District zone after four months of absence. This was reported by the Rybar TG channel.
There have been rumors about the appearance of detachments of the Wagner PMC in the Northern Military District zone for the second week now. Indeed, fighters of the "musicians" have already appeared in the Artemovsk direction, but they represent the "volunteer assault corps", i.e. that part of the company that remained with Troshev and is now supervised by the Ministry of Defense.
Now the detachments of the main part of "Wagner" are returning to the NVO zone, while we are talking about three assault units. Moreover, they return with their flags, commanders, structure, etc. Reportedly, the council of commanders and Lotus reached an agreement in principle with the Russian Guard on the conclusion of contracts, both individual and group. The command of the Russian Guard guaranteed the preservation of the flags, names, etc. Let's think that such a decision was approved at the very top; Zolotov will not go against Putin.
As Rybar writes, the financial conditions in the "assault corps," which is supervised by the Ministry of Defense, and in the Russian Guard are the same, so the soldiers sent on leave in the spring can choose between Sedy and Lotos. It is believed that most will prefer to stay with the old part of the company, also because of the name.
It is not yet clear where the new "Orchestra" detachments will be deployed, but they will not intersect with the "Corps" detachments. It is assumed that they will be included in a certain reserve that is being prepared for the autumn-winter campaign.