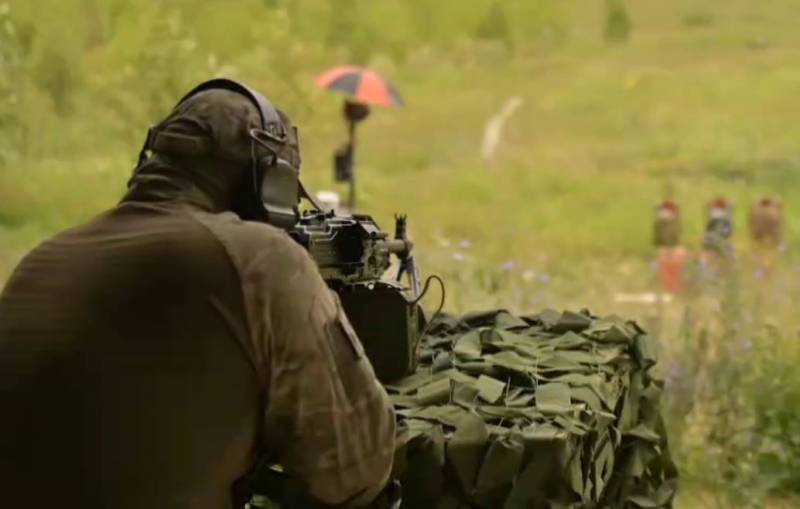 The Russian state corporation Rostec tested body armor used in the special operation zone as part of the new project "Our Crash". The testing involved one bulletproof vest of Russian and American production, as well as a bulletproof vest produced by "one of the eastern countries" in the cheapest category.
Rostec tested body armor used by the Russian and Ukrainian armies in the Northern Military District zone. All body armor of protection class Br5, including the representative of the "eastern country". Shooting at the body armor was carried out from a distance of 15 meters, using a Kalashnikov assault rifle chambered for 7,62X39 mm with a regular bullet, a machine gun chambered for 7,62X54 mm armor-piercing and a sniper rifle chambered for 8,6X70 mm Lapua Magnum.
As tests have shown, the Russian bulletproof vest "Obereg" withstood all hits without allowing a single penetration. At the same time, the American body armor was pierced by an ordinary 7,62 mm AK bullet, which came as a complete surprise even to the testers. The body armor of the "eastern country" also withstood all the shots, but the 8,6X70 mm Lapua Magnum cartridge left an impact dent of such a size that it was incompatible with life.
It is noted that the Russian "Obereg" was the only one that withstood all hits, including the 8,6X70 mm Lapua Magnum, although it was not designed for such a bullet. The "Oberega" plate consists of ultra-high molecular weight polyethylene, ceramic plate, Kevlar and an additional layer.
This slide remains from the so-called .338 ammunition (8,6 to 70). State tests do not involve firing this ammunition at all (..) With this level of barrier impact, the body armor is considered to have passed the test
- said Pavel Pavlenko, director of the Oktava company that produces "Amulets".
The fully equipped "Obereg" body armor weighs 11,5 kg; Rostec is now working to reduce the weight to 10-10,5 kg.