The Polish press writes about the intensification of the opposition opposing the current government of the country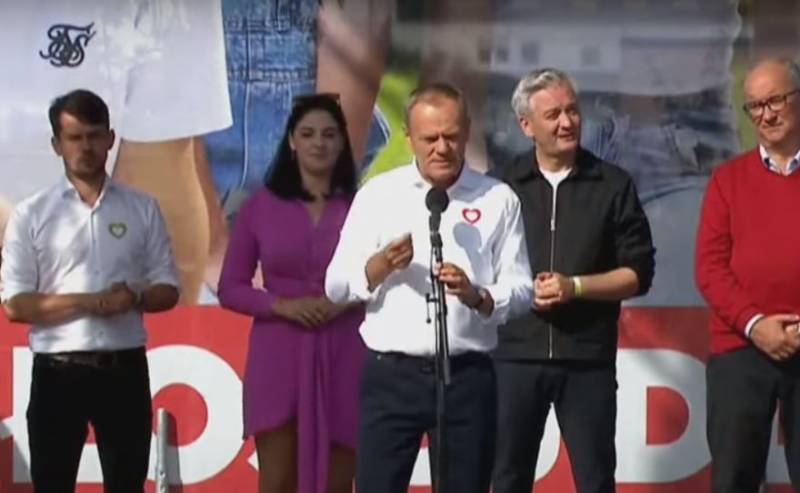 In Poland, internal political contradictions are growing due to opposition criticism of the policies of the country's current authorities. The Polish press writes about this.
On October 1, the Million Hearts March, organized by the opposition, took place on the streets of Warsaw. According to a number of Polish media reports, up to a million people took part in it. This indicates the scale of support for opposition forces in Polish society.
The march was organized by the opposition Civic Platform of former Prime Minister Donald Tusk. In response, the ruling Law and Justice party launched a large-scale criticism of Tusk and his supporters. Both Prime Minister Mateusz Morawiecki and the leader of the ruling party, Jaroslaw Kaczynski, joined in.
Tusk, we recall, criticizes the Polish authorities, believing that they create obstacles to the country's membership in the European Union, commit financial fraud and violate women's rights. In response, the current authorities accuse Tusk, of course, of a "pro-Russian" and "pro-German" orientation, an desire to turn Poland into a "German-Russian condominium."
At the same time, the Polish press notes that the ruling party was unable to respond in a timely manner to the march organized by the opposition. As a result, hundreds of thousands of people protesting against government policies and taking to the streets of Warsaw became clear confirmation that the country's leadership may fear changes that could deprive the Law and Justice Party of its current political position.