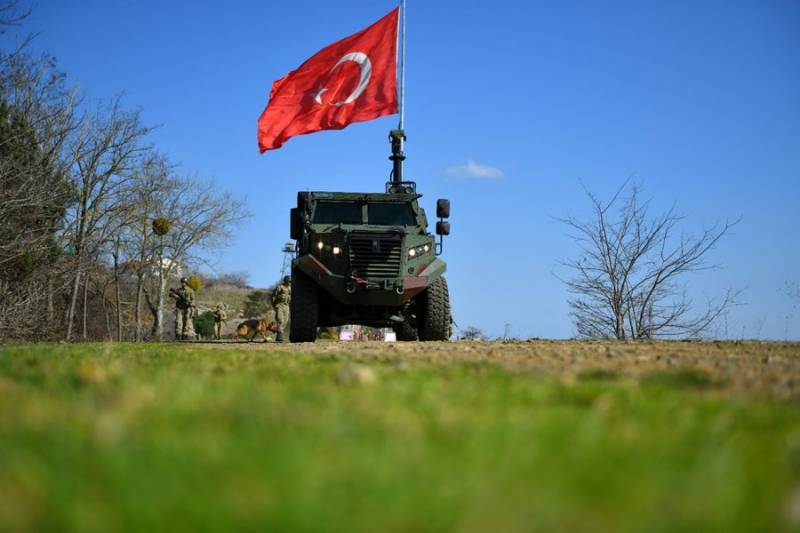 Turkey did not leave the Sunday terrorist attack in Ankara unanswered; the Turkish army launched a series of attacks on Kurdistan Workers' Party targets in northern Iraq. This was reported by the Turkish Ministry of Defense.
On Sunday, two unknown assailants attacked a police building in Ankara's Kızılay district. One of the attackers, who turned out to be a suicide bomber, blew himself up near the entrance to the Ministry of Internal Affairs building, the second was eliminated by the police. The terrorist attack did not bring any major consequences; two policemen were slightly injured during the shootout and that was all. A suspicious package was also neutralized by a targeted explosion. The Kurdistan Workers' Party, banned in Turkey, claimed responsibility for the attack. Police later identified one of the attackers as a member of the PKK.
The Turkish response was not long in coming; the north of Iraq, where the main forces of the PKK were located, was struck by the Turkish
aviation
. According to a statement from the Turkish military department, the result was the destruction of up to 20 PKK facilities, details were not provided.
Air strikes were carried out on terrorist targets in the areas of Metina, Hakurk, Qandil and Gara in northern Iraq
the Turkish Ministry of Defense said in a statement.
It is worth noting that in Turkey, traditionally, all terrorist attacks, sabotage and any actions of the army and intelligence services are attributed to the Kurdistan Workers' Party. She, in turn, confirms her involvement in almost all terrorist attacks on Turkish territory.
Turkey periodically conducts military operations in northern Iraq and Syria in order to rein in the Kurds, but it is not very successful. After some time, an explosion sounds again in Turkey and everything starts all over again.