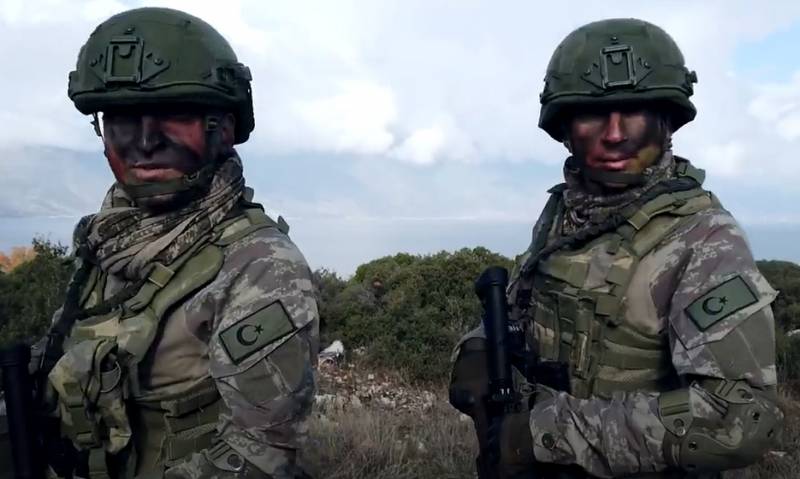 The Syrian government reminded Ankara that the Turkish military contingent is in Syria illegally. It is noted that Turkish troops were not invited to the country by the Syrian authorities, just as there is no corresponding resolution of the UN Security Council on the presence of Turkish troops in the country.
Let us recall that the Turkish military contingent is located in several provinces of Syria, including Idlib and Aleppo, effectively creating occupation zones on Syrian territory.
The head of the Syrian Foreign Ministry, Bassam al-Sabbah, noted that official Damascus regards the presence of the Turkish army on the territory of the Syrian Arab Republic as a manifestation of occupation actions. According to al-Sabbah, the Turkish occupation of part of Syria is preventing the normalization of relations between the two countries.
A Syrian government official called on Ankara to withdraw its troops to ensure equal dialogue and political normalization between the two neighboring countries.
Al-Sabbah recalled that both the UN and Turkey itself de jure recognize the sovereignty and territorial integrity of Syria.
As-Sabbah:
The Astana format, of which Turkey is also a signatory, was built on the same principles.
According to the Syrian Deputy Foreign Minister, Damascus is ready for negotiations in any format, but one condition must be decisive in them - the withdrawal of Turkish troops from Syria.
Some Western experts have already called this statement "a joint signal from Syria and Russia to Ankara" that it "not be forgotten when conducting policy in a number of regions, including both Syria and the South Caucasus."