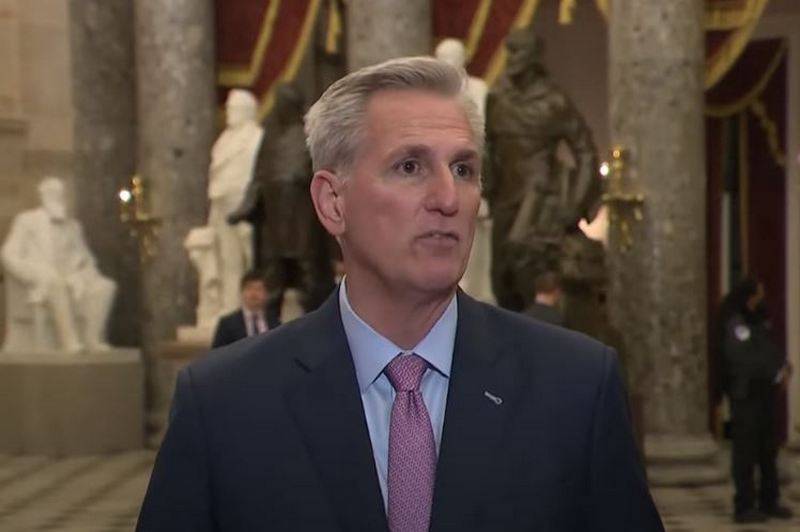 Ukraine will not receive large sums from the United States until the Biden administration resolves the issue with the Mexican border, through which thousands of migrants enter the United States. This statement was made by the Speaker of the US House of Representatives, Kevin McCarthy.
In an interview with CBS, a Republican representative said that his priority is the United States, not Ukraine, so first it is necessary to resolve issues in America, especially with illegal migrants who are crossing the border in thousands, and only then can we deal with the problems of Kiev. Moreover, the White House has three billion for Ukraine, so Zelensky will not be left without help.
My priority is America and our borders. I support securing Ukraine
weapons
, which she needs, but I strongly support the border issue first
- said the speaker of the lower house of the American parliament.
McCarthy also stressed that Kyiv will not receive large amounts of military assistance until the White House led by Biden resolves the problems with the situation on the border. According to him, if the administration runs out of money for Zelensky, the White House can turn to Congress, and they will come up with something there.
They [Ukraine] will not get some big package if the border is not secure (...) The White House needs to understand one thing: they better prepare to secure the American border
- added the politician.
It was previously reported that Biden signed a temporary budget for 45 days to avoid a shutdown. To make this temporary decision, 6 billion in military aid to Ukraine was deleted from the project. Only after this was a compromise reached that satisfied both Democrats and Republicans. The Ukrainian press today writes that Ukraine has been leaked.