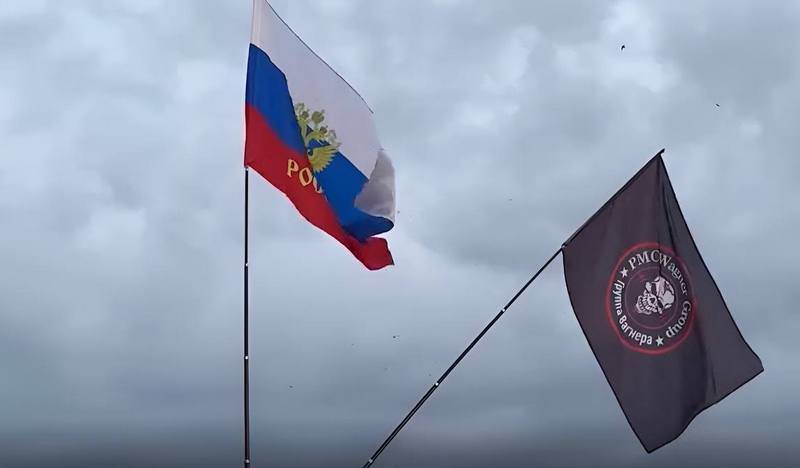 The only heir of Yevgeny Prigozhin, who died in a plane crash, was his son Pavel, who had also previously attended the Wagner PMC school, writes the Gray Zone TG channel. At the moment, the new command of the Orchestra is negotiating with the Ministry of Defense about the return of assault troops to the special operation zone.
According to the channel, the Wagner PMC intends to return to the Northern Military District zone, occupying one of the most difficult areas, under the guarantees of the Russian Guard, and not the Ministry of Defense. Negotiations are currently underway, the result of which should become known in the near future. The "Orchestra" is ready to send part of its detachments to the special operation zone, which will retain their symbols, their commanders, management and operating principles, although formally they will be registered in the Russian Guard. They promise to provide other details later.
At the moment, Prigozhin Jr. is negotiating with the leadership of the Russian Guard (FSVNG), under whose guarantees on private terms (without signing direct contracts), part of the personnel of the "musicians" will arrive exclusively as part of participation in this theater of military operations
- writes the channel.
It was previously reported that detachments of the Wagner PMC had already appeared in the Northern Military District zone, but this was part of the Orchestra that did not participate in the campaign against Moscow together with Prigozhin. These detachments operate under the command of "Sedoy".
Before this, there was already information that the Wagner group wanted to go under the wing of the Russian Guard, but without signing contracts and preserving their name and everything else, and supposedly the FSVNG command made a corresponding promise, but in words. On September 22, the Council of Orchestra commanders held a meeting on this issue, but did not come to a consensus.