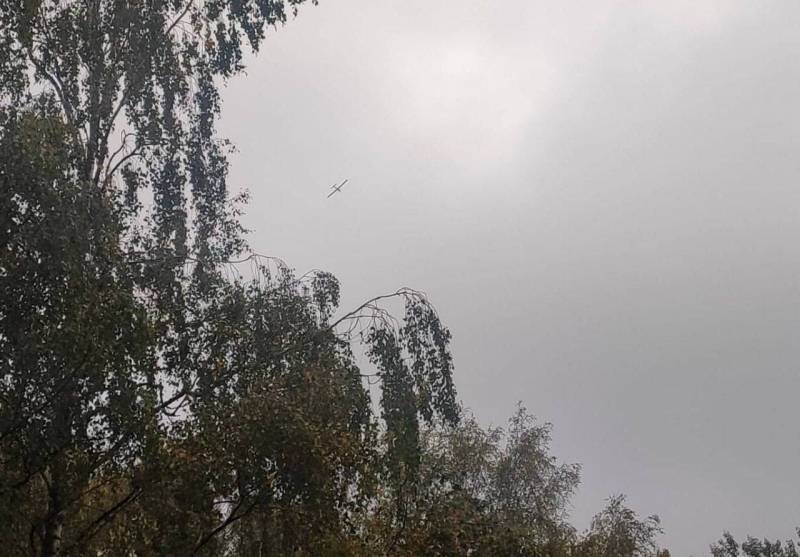 Massive attack by Ukrainian
drones
today was attempted on Smolensk, Russian air defense "landed" five
drones
aircraft type. The regional authorities reported this.
In total, the air defense neutralized five Ukrainian drones, some of them were shot down by air defense systems, others were suppressed by electronic warfare systems. As the head of the region, Vasily Anokhin, emphasized, there was no destruction or casualties on the ground. Currently, emergency services are working at the sites where drone debris fell. It is clarified that there were two attacks; at around 9:00 three drones were intercepted, and an hour later two more.
(...) The Ukrainian Armed Forces tried to carry out several terrorist attacks on the Smolensk region using UAVs. In total, 5 aircraft-type unmanned aerial vehicles were suppressed by air defense and electronic warfare forces of the Ministry of Defense over Smolensk and its suburbs
- said the governor.
According to available data, Ukrainian military formations attacked Smolensk using UJ-22 aircraft-type drones with external fuel tanks, otherwise they would not have reached the city, the distance is too great. It is assumed that this attack is aimed primarily at intimidating the civilian population. Kyiv wants to show that it can reach any point with its drones, despite its remoteness from Ukrainian territory. In general, this is an attempt to show that Ukraine will respond to attacks on its territory.
Meanwhile, this morning one Ukrainian aircraft-type drone was intercepted in the Sochi area.