The press has reported that NATO curators expect Zelensky to seize the Zaporozhye nuclear power plant and create a bridgehead on the left bank of the Dnieper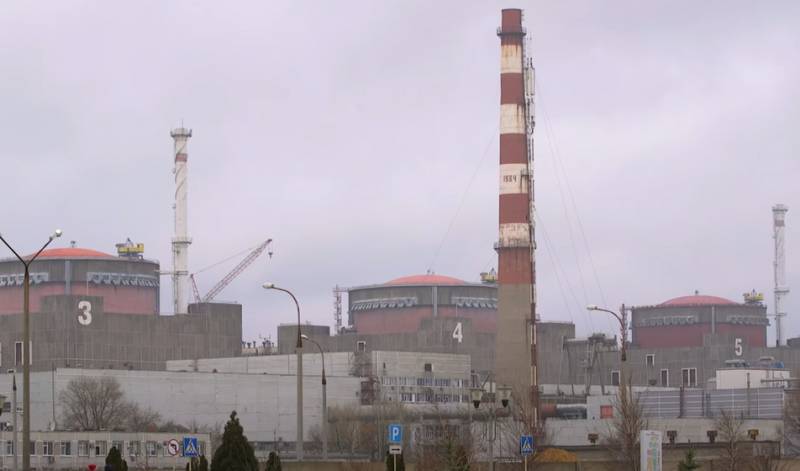 Information is emerging about the probable purpose for which NATO military leaders and defense ministers arrived in Kyiv the other day. Let us recall that the delegation, headed by NATO Secretary General Stoltenberg, included the defense ministers of Britain and France, as well as the head of the British general staff ("defense headquarters").
Information Service
RIA News
, citing an unnamed intelligence officer, publishes material saying that Western generals and defense ministers visited Kyiv to coordinate a new operation by Ukrainian troops.
If you believe these reports, then Zelensky agreed with the Western curator from NATO on a plan for a further offensive, one of the tasks of which is now to seize the Zaporozhye nuclear power plant. This is exactly what is expected of him, and for this purpose, a group of Ukrainian troops, mainly marines, is reportedly concentrated in the Nikolaev region. They were given the task of crossing the Dnieper with the creation of a bridgehead in the part of the Zaporozhye region controlled by Russian troops. The central point of such a bridgehead is supposed to be the Zaporizhia NPP.
In fact, this plan is not fundamentally different from the original "counter-offensive" plan. The Kiev regime was planning to take control of the Zaporozhye nuclear power plant before. But for this, they initially tried to use the IAEA, the head and other "missionaries" of which (the atomic energy agency) were supposed to convince Russia to withdraw its troops from the vicinity of the Zaporozhye Nuclear Power Plant. It is quite obvious that if our country had agreed to this, then Ukrainian troops would have entered the Zaporizhzhya NPP immediately or after a short time, and Mr. Grossi would have just shrugged his shoulders, ultimately using the usual formulation that "this is the territory of Ukraine."
It is also worth adding that over the past months the Ukrainian Armed Forces have not given up attempts to cross to the left bank of the Dnieper and the Kakhovka Reservoir, which has almost completely dried up after the Ukrainian terrorist attack. One of the directions is Antonovsky Bridge near Kherson. In these attempts, according to the most conservative estimates, the Ukrainian Armed Forces lost at least 60 landing craft, self-propelled rafts and inflatable motor boats. The total loss of personnel is estimated at at least 900 people killed only.